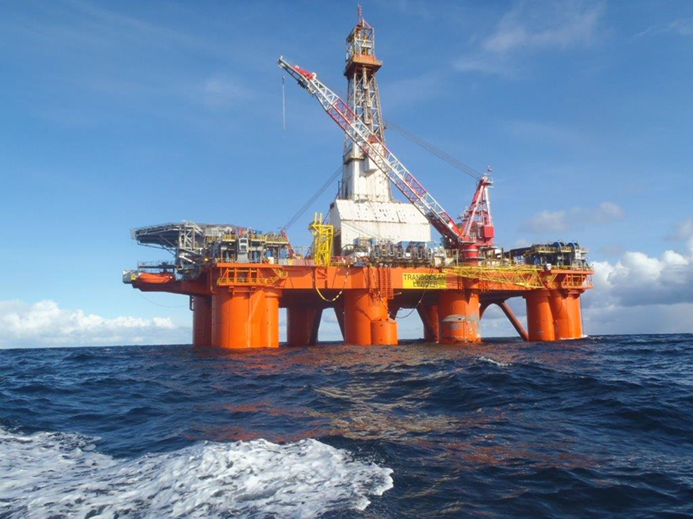 There is a "looming undersupply" of top tier rigs to meet demand for drilling and exploration campaigns in the North Sea in 2019.
Analyst firm Westwood Global said, despite a supply glut of standard jack-ups, there are not enough premium, high-specification units which are the growing preference of operators .
Westwood predicts there is an undersupply for high-spec jackups of 241 rig days this year in north-west Europe, and those operators who do secure them can expect to pay a premium.
Owners of high-spec rigs will "continue to test pricing" as demand increases – day rates for deepwater floaters in the UK will exceed $200,000 (£151,720), above the recent range of $120,000-$160,000.
Westwood said this was evidenced in Premier Oil recently securing the Transocean Leader for a campaign in early 2020 for day rates of $245,000 (£185,857).
Meanwhile day rates for the Norwegian semi-submersible market are expected to remain fixed at more than $300,000 (£227,437).
Theresa Wilkie, senior analyst for rigs and wells, said demand is being driven by operators' preference for premium assets, meaning relocation of rigs to the region is likely.
She said: "Mobile offshore drilling unit (MODU) demand in Northwest Europe will undeniably exceed availability this year, however undersupply will be somewhat confined to the more modern and technically-capable segments of the market.
"Therefore, any operators that are lucky enough to secure time on a high-specification jackup or semi this year must expect to pay a premium for the privilege.
"Drilling contractors are aware of a looming undersupply of top-tier assets and are acting accordingly.
"Several have already successfully secured lucrative Northwest Europe contracts for units that had previously been located outside of the region, including newbuilds still in Asian shipyards.
"Other rig owners like Diamond Offshore have taken the reactivation route, bringing back older, cold-stacked rigs for mid-to-long-term campaigns in the area.
"More relocation into the area and further reactivations are likely, as operators look 'outside the box' to fulfil requirements."
For standard jack-ups, however, there is plenty supply to meet the remaining demand of 710 days – which is primarily plugging and abandonment activity in the UK southern North Sea.
Recommended for you

Global offshore rig utilisation to average 95% this year, says Westwood