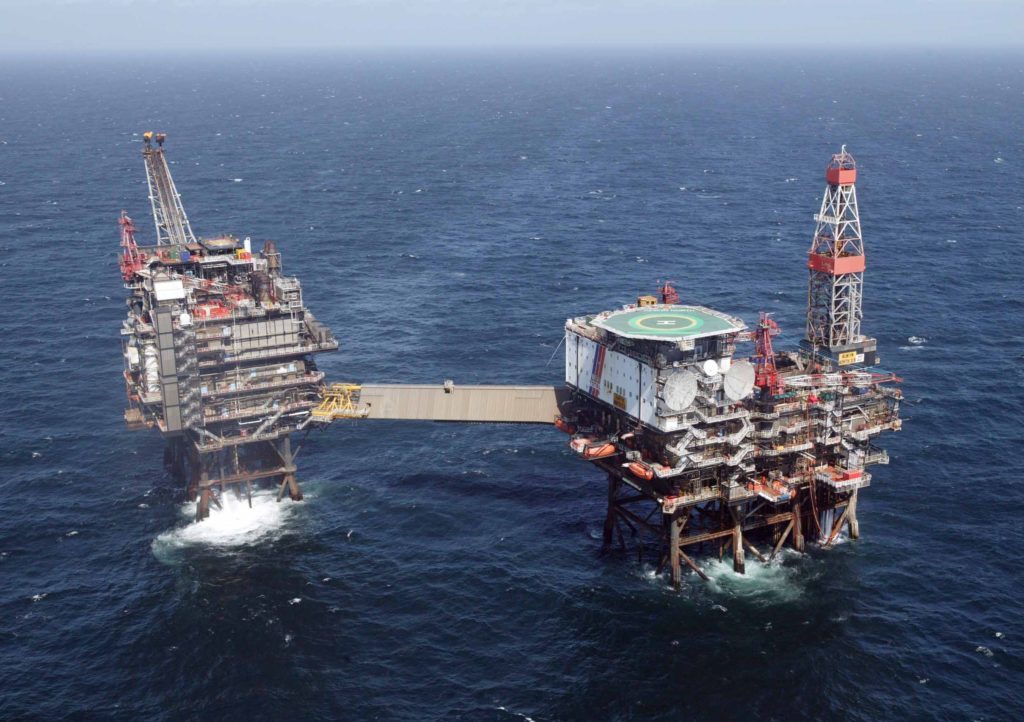 Energy giant Total confirmed this morning that strikes had begun on three of its North Sea installations in a dispute over rotas.
Unite trade union members employed by Aker Solutions and Petrofac voted to down tools over plans to switch from a two weeks on, three weeks off (2:3) rota to a 3:3, 3:4 schedule.
Trade union bosses said those schedules were "hated" by most workers.
There will be a total of five full-day strikes on the North Alwyn, Dunbar and Elgin platforms over the coming weeks.
A spokesman for Total said: "Employees of Aker Solutions and Petrofac who are contracted to work on Total E&P UK offshore platforms have started 24 hours of industrial action on the Elgin, Alwyn and Dunbar installations.
"Safety is our foremost concern and we have made sure there is no increased risk as a result of this industrial action.
"We have carried out a full risk assessment and ensured that our platforms remain safe working environments for those offshore who remain at their posts.
"Given the nature of the roles carried out by those taking part in the industrial action we can also confirm that production will continue at the affected installations."
Last week, Aker and Petrofac said they had "entered into consultation" with crew over new contracts with a revised rota pattern and "enhanced" financial packages.
But Unite accused the companies of trying to impose the rota change by "terminating and re-engaging" workers on new contracts.
Last year crew employed by Total on the same three platforms went on strike over rota changes on several occasions.
An arbitration firm was brought in to help with discussions before workers accepted a move to 3:3, in exchange for a 15% pay rise.
Recommended for you

Dozens of Worley workers go for strikes on Harbour Energy platforms