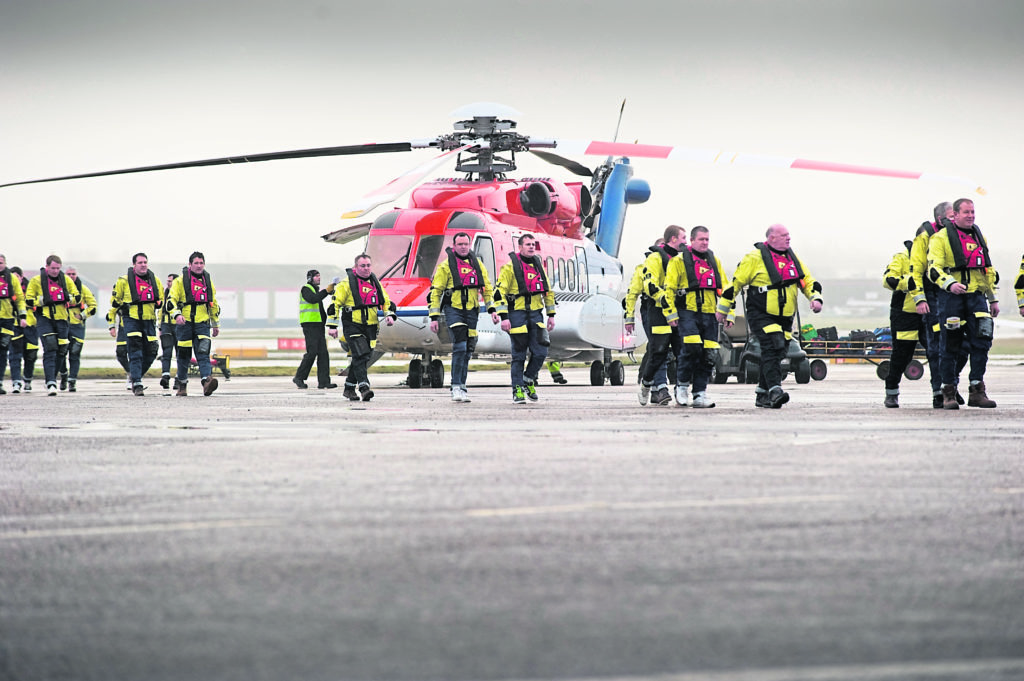 North Sea pilots are in a pay dispute with CHC Helicopter.
Balpa, the British Airline Pilots' Association, said it is in talks on behalf of its members following a disagreement with the helicopter operator.
It said a ballot on industrial action has not been held and it is still in the negotiating process.
General Secretary Brian Sutton said: "There is currently no proposed industrial action in CHC; BALPA and CHC are still in the negotiating procedure and I can confirm that we have not held an industrial action ballot."
A spokesman for CHC Helicopter said: "We are in talks with BALPA regarding a pay settlement and hope to reach a mutually acceptable position in the near future."