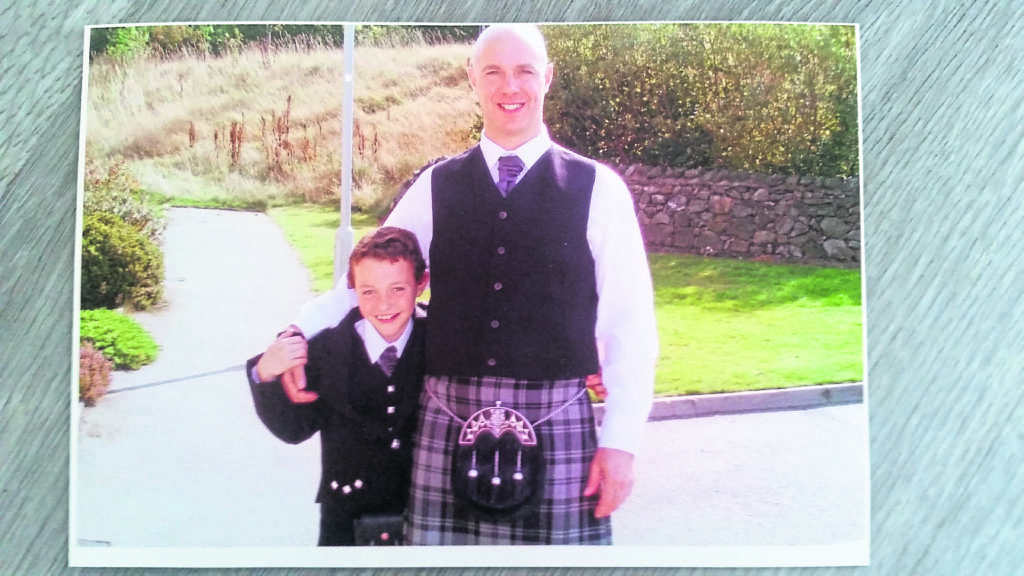 Although the offshore industry has moved on in the 10 years since April 1 2009, for many of the families of the 16 men who died in the Super Puma crash north of Peterhead, time has stood still.
News quickly reached the wives, sisters, brothers, parents and children of offshore workers all across the north-east and the rest of the country about the disaster.
For many, their moments of panic were quickly over when they phoned their family members and heard a voice at the end of the line.
But for the families of the 16 who died on board Flight 85N, that relief never came.
June Taylor, 52, said at first she couldn't believe her ex-husband Leslie Taylor had been a victim of the crash.
Mr Taylor, of Kintore, was 41 when he died.
He was the father of two children with June – Brogan and Joel – and had just had his first child Gabriel with his wife Louise.
June said: "I remember how I found out. It was horrible. My friend had called me, and she asked me if I was sitting down.
"I remember I was standing in the kitchen, and she told me to take a seat, but I refused. "She said that Les was on the flight. At first, I honestly didn't believe her.
"I told her not to wind me up, because it was April Fool's Day, but she kept telling me.
"I really couldn't bring myself to believe her." She added: "I still can't believe it's been 10 years. It really doesn't feel that long ago.
"He liked a laugh and was very sociable. He was a funny person who was great with his kids. He was a good dad."
Aberdeen-based Richard Menzies, the co-pilot of the doomed aircraft, was only six months into his career when he died.
His father, Andrew Menzies, from Worcestershire, said he still fears that lessons have not been learned.
His son had been just 24.
Mr Menzies said: "I wasn't happy with the air accident verdict as I don't think any blame seemed to be apportioned to the owners of the aircraft and the maintenance that took place.
"Commercial pressures will always win when the normal route for rig workers is by helicopter.
"I believe the helicopter operators wanted that helicopter in the air and sadly the component – the gear box – was faulty."