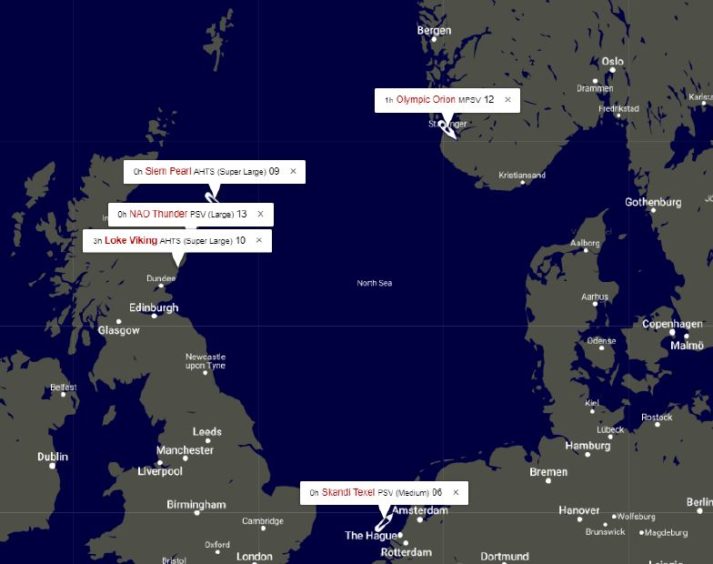 The North Sea market has been told it needs a "ruthless" scrapping of older offshore vessels to avoid an oversupply.
Vessels Value (VV) said there are more than 100 platform support vessels which are older than 10 years that are candidates for scrapping, along with around 80 tug ships.
A looming oversupply means "a strong recovery is in jeapordy", according to the firm.
This comes amid positive signs of new activity, with several vessels being reactivated recently at an estimated cost of around £1.1million – £1.5million each.
VesselsValue said the expensive process means "companies must see the promise of solid work potential".
However, there is a risk that short-termism from owners will "re-flood the market" as outlook improves and companies rush to reactivate vessels to compete for contracts.
In the research, VV said: "Last year, the oil price climbed to around the $80 per barrel mark during the season with significant excitement.
"Months later, many shipowners found themselves again wondering if they would survive the battle of low rates and less work.
"As the outlook looks sunny, it is worth remembering that winter is coming."
VV said firms like Tidewater and Ensco have been prolific in scrapping older vessels, with Tidewater offloading 38 last year and set a target of 41 by the end of 2019.
Meanwhile Ensco has removed eight veteran North Sea jack-up rigs in the last two years.