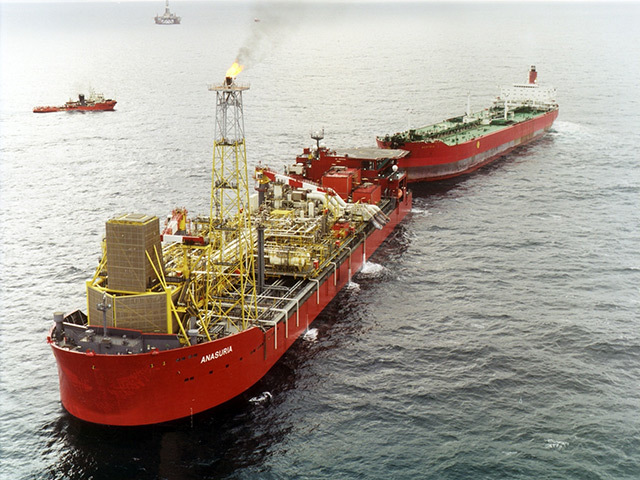 Malaysian oil firm Hibiscus Petroleum said today that it expects to have a field development plan in place for two UK North Sea blocks by the end of this year.
Hibiscus said it was choosing between a fixed platform, a "floating solution", and a tieback to existing infrastructure for Marigold and Sunflower.
The blocks are contained within licence P198, 155 miles north-east of Aberdeen, and are thought to contain 60 million barrels of oil.
Wholly-owned subsidiary Anasuria Hibiscus UK bought 50% of the assets from India's Aban Offshore for £28.5 million last year.
Hibiscus' other UK North Sea interests are in the Anasuria Cluster, 110 miles east of Aberdeen.
The cluster comprises the Teal, Teal South, Guillemot and Cook fields, which produce to the Anasuria floating, production, storage and offloading (FPSO) vessel.
The assets are operated by Anasuria Operating Company (AOC), a joint venture between Hibiscus and fellow Malaysian firm Ping Petroleum.
Hibiscus holds 50% joint‐operating interests in the Teal, Teal South and Guillemot fields, as well as 19.3% non‐operating interest in the Cook field.
Last year, AOC succeeded with a first sidetrack well on Guillemot A, which could yield 1.5m barrels in total.
The Malaysian duo are now trying to unlock another 1.7m barrels with a second sidetrack well on the same field.
The Stena Spey drilling rig is currently on Guillemot and is expected to finish the job during the next quarter.
A water injection well on Cook, operated by Ithaca Energy, was completed recently to boost production from the reservoir.
A subsea pipeline will be installed in the second half of this year, linking the injection well to the FPSO.
Hibiscus provided the updates in its results for the three months to March 31, 2019, which showed a 200% increase in revenues to £42m.
Gross profits jumped 230% year-on-year to £28m.
Pre-tax profits remained flat, on £15.5m.
The company said it was buoyed by bigger contributions from its Malaysian North Sabah asset combined with higher overall production from Anasuria.
Hibiscus managing director Kenneth Pereira said: "Our asset teams from both North Sabah and the Anasuria Cluster have already commenced an exciting capital expenditure programme to drill a total of eight wells in the 2019 calendar year − six wells in Malaysia and a further two in the UK.
"This is consistent with our mission to enhance the group's net production rate to 20,000 barrels of oil per day by 2021.
"Additionally, we have commenced the evaluation of development options of the Marigold and Sunflower discovered oilfields in the UK, which hold significant potential to drive future earnings growth.
"We look forward to safely delivering all our projects and enhancing value for our shareholders."
Recommended for you

Unite, UK's largest offshore union, hits out at Labour over North Sea plans