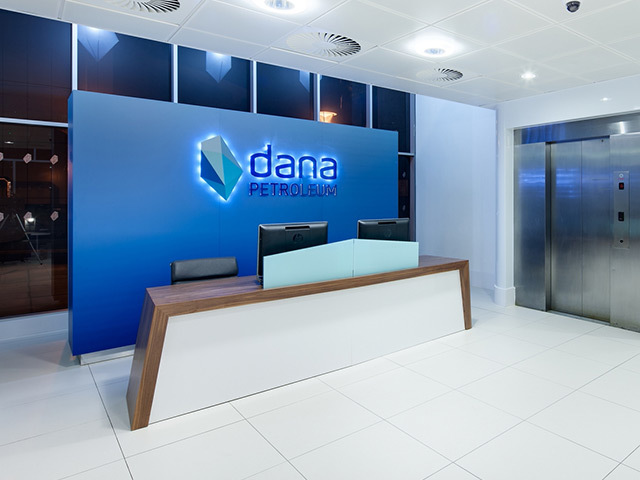 An Aberdeen-based oil and gas firm has been fined for accidentally releasing 83 tonnes of "toxic mud" into the North Sea.
Dana Petroleum has operations in the UK and Egypt, and produces an average of 58,000 barrels of oil a day.
The incident in question happened during the drilling of a well on July 9, 2016, at Ocean Guardian Mobile Offshore Drilling Unit which lies 55 miles from the Shetland coast.
There was "unplanned release" of "low-toxicity, oil-based mud", which seeped into the sea bed.
The situation arose after the company planned to drill two wells one after the other.
Aberdeen Sheriff Court yesterday heard that a formal risk assessment was not carried out prior to a new drilling programme for the second well, which contributed to "oil-based mud" accidentally being released.
A Remotely Operated Vehicle (ROV) was deployed to examine the matter and found 83 tonnes of oil-based mud had been released across the seabed – forcing drilling to come to a halt.
Fiscal, Stella Swan, explained that a formal risk assessment should have been performed.
She said: "The investigation into this incident revealed that a sub-optimal cementing job was another issue in what had been a difficult job, which was now behind schedule, and there was a team mindset that continuing with the drilling process was low risk."
Investigations were carried out to assess the scale of the environmental damage caused by the leak, and the problem was found to be at the "lower end of the scale".
Aquatic animals would not have been "smothered", and it was determined that the surrounding area could recover naturally.
Defence agent, Malcolm Mackay, added that the company showed "genuine regret" for the mishap.
He said: "The company understands their responsibility to keep the public safe, and it is unfortunate this incident occurred."
Sheriff Ian Wallace imposed a fine of £6,000, saying that he stopped short of the maximum possible penalty of £10,000 as the company had no prior convictions and had acted swiftly once the mistake was discovered.
He said: "This is a matter that has to be taken seriously."
Last night a Dana spokesman said: "Dana takes its environmental responsibilities very seriously.
"We always seek to minimise the potential environmental impact of our operations.
"Dana regrets that an unplanned release occurred, and we co-operated fully with all relevant authorities during the investigation.
"Dana has ensured that lessons have been learned to help prevent any future reoccurrence of an incident of this type."
Recommended for you

Island Drilling lands $30m UK contract with Dana Petroleum