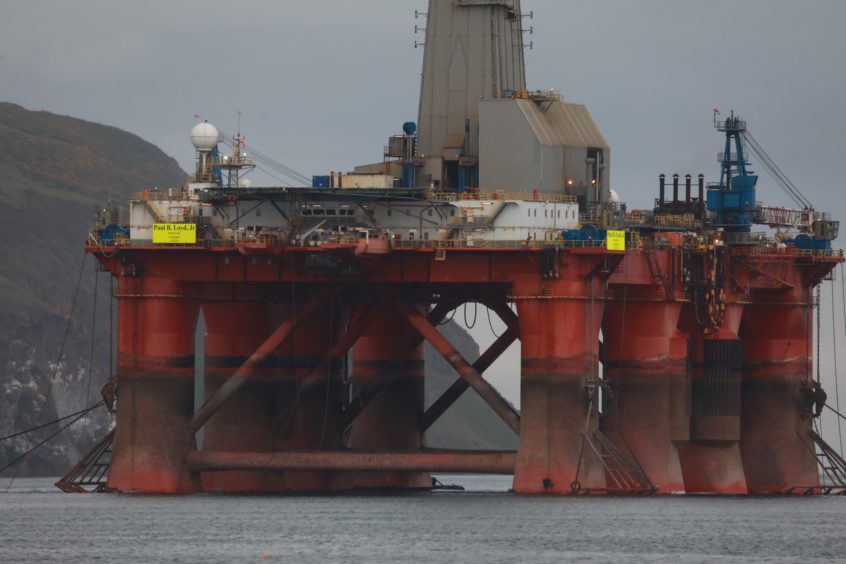 A group of Greenpeace activists have halted progress on a Transocean oil rig bound for the North Sea.
The rig was en route to work at BP's Vorlich field.
The climate group boarded the rig at 6.30pm last night as it attempted to leave Cromarty Firth under tow, north of Inverness.
Using a ladder activists scaled the structure to unfurl a banner emblazoned with the words "climate emergency".
Last night the Greenpeace activists aboard the oil rig, owned by Transocean and contracted by BP, said they had enough provisions to last several days.
The activists, who were occupying a gantry on a leg of the rig, below the main deck, said they were attempting to stop the platform reaching the Vorlich oil field.
A BP spokesman said: "In all operations safety is our top priority. While we recognise the right for peaceful protest, the actions of this group are irresponsible and may put themselves and others unnecessarily at risk.
"We are working with Transocean—the rig's owner and operator—and the authorities to assess the situation and resolve it peacefully and safely.
"We share the protestors' concerns about the climate. We support the Paris agreement. And we are working every day to advance the world's transition to a low carbon future.
"We're reducing emissions from our own operations – down 1.7 million tonnes last year – improving our products to help our customers reduce their emissions, and creating new low carbon businesses. We are committed to being part of the solution to the climate challenge facing all of us."
The £200 million project is part of BP's programme to develop satellite fields through existing hubs.
It is expected to produce 20,000 barrels per day (bpd) of oil-equivalent at peak.
Located about 150 miles east of Aberdeen, the oil field is owned jointly by BP and Ithaca.
Greenpeace is demanding that BP immediately end drilling new wells and switch to investing only in renewable energy.
If BP does not do that, the activists say, it should wind down its operations, return cash to investors and go out of business.
Jo, a Greenpeace activist currently aboard the rig, said:
"Warm words flow from BP on their commitment to tackling climate change.
"Yet this rig, and the 30 million barrels it seeks to drill, are a sure a sign that BP are committed to business as usual, fueling a climate emergency that threatens millions of lives and the future of the living world.
"We can't let that happen – that's why we're here today."
The Greenpeace protest comes a week after the Oil & Gas Authority (OGA) approved new oil and gas projects by awarding 37 licence areas in the latest offshore licensing round.
Recommended for you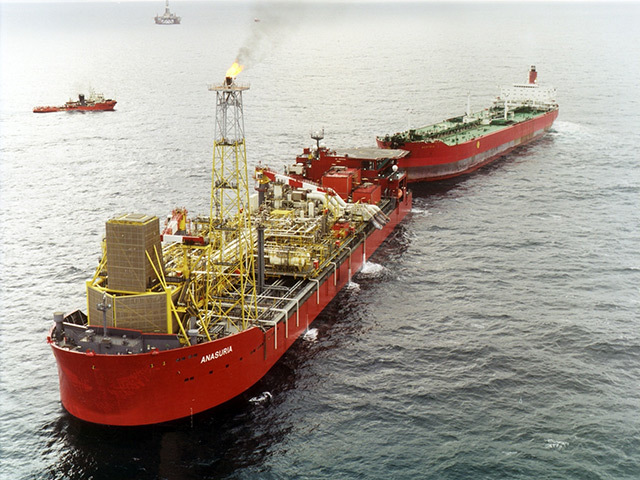 The Magnificent Seven: North Sea project paperwork still awaiting govt sign off