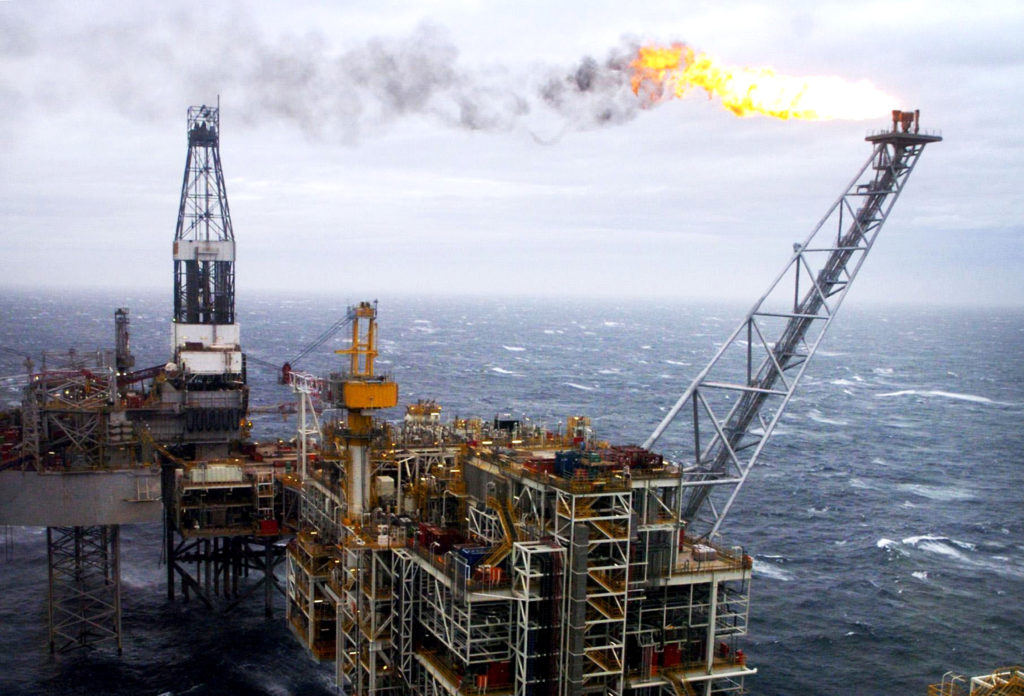 The UK oil and gas industry is delivering "stable" environmental performance while increasing production, a flagship report claimed.
Industry body Oil and Gas UK (OGUK) said carbon dioxide (CO2) emissions dropped 3% in 2018 despite a 4% rise in output.
About 3% of the UK's total greenhouse gas emissions came from upstream oil and gas operations, according to OGUK's 2019 Environmental Report.
A total of 293 accidental oil releases took place on the UK Continental Shelf (UKCS) last year, with more than 14 tonnes of oil released to the marine environment.
Also in 2018, about 2,182 tonnes of oil were discharged to sea in produced water, under permit.
It means accidental oil releases represented 0.7% of the total oil that entered the marine environment.
In 2017, there were 253 accidental oil releases, with 23 tonnes of oil entering the environment.
OGUK environmental manager Louise O'Hara Murray said oil companies were making changes to processes and equipment offshore to continually improve efficiency and emissions performance.
She added: "We need a diverse energy mix in the transition to a net-zero future to maintain our security of supply.
"The forecast demand for oil and gas in the UK in 2050 will exceed current estimates of supply from the UKCS, and maintaining energy sovereignty means avoiding premature cessation to UKCS production and displacement of production to other basins."
Recommended for you

10 North Sea fields nearing govt approval found over 30 years ago on average