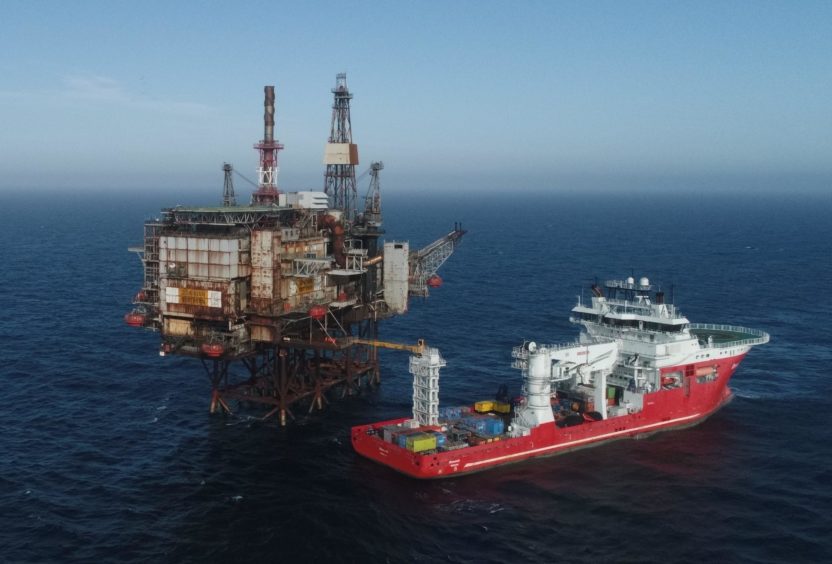 Preparation work is under way ahead of dismantling a 12,500 tonne oil platform in the Northern North Sea.
Earlier this month the UK government approved Canadian Natural Resources International's (CNRL) plans to decommission the Ninian Northern installation, around 100miles north-east of Shetland.
Contractor Allseas is currently carrying out preparation work using its Oceanic offshore construction vessel.
That includes installing underdeck lift points and removal of pipework and other obstacles.
It comes ahead of a "single lift" operation to remove the topside by the huge Pioneering Spirit ship expected next year, which will deliver the platform to the Dales Voe facility in Shetland.
CNRL will also need to ensure removal of the 7,000 tonne steel jacket, which it said would be by 2023 at the latest.
Ninian Northern was installed in 1978 and started producing in 1980m reaching peak production of 90,000 barrels per day a year later.
CNRL ceased production in 2017.
Recommended for you

'It's absolutely huge': What next for decommissioning Ninian Central?