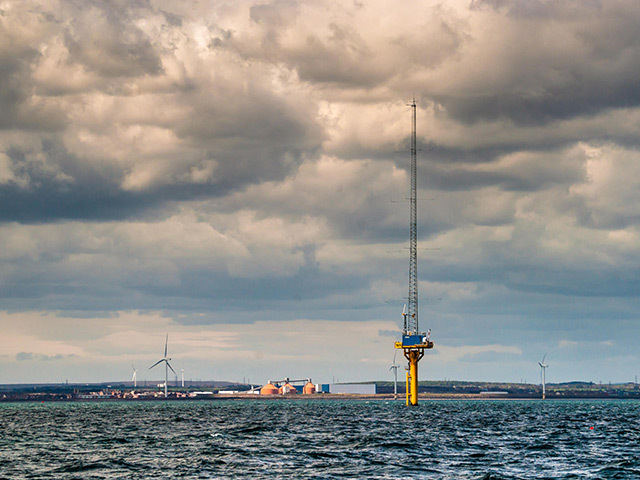 Independent Oil and Gas (IOG) has agreed to sell 50% of its southern North Sea assets, excluding the Harvey licences, to CalEnergy Resources.
IOG will be paid an initial cash consideration of £40 million on completion of the farm-out, which also applies to the Thames Pipeline and reception facilities
CalEnergy will also pay for up to £125 million of IOG's development costs for phases one and two of its core project.
The core project comprises the development of 410 billion cubic feet of gas reserves across six discovered southern North Sea gas fields.
Phase one involves the development of Southwark, Blythe and Elgood, and phase two covers Goddard, Nailsworth and Elland.
IOG, which will retain operatorship, will pay CalEnergy a royalty of 20.2% of its net revenues from phase one.
CalEnergy does have an option to farm in to 50% of Harvey within three months of the completion of an appraisal well, which is expected to spud soon.
The company is a subsidiary of Berkshire Hathaway Energy Company, which is headquartered in Des Moines, Iowa, US.
The group of operating companies headed by CalEnergy currently participates in upstream oil and gas projects in Australia, Poland and the UK.
CalEnergy currently has three offices located in London, Perth WA and Warsaw.
IOG shares were up 34.38% to 21.5p in early trading in London.
Andrew Hockey, chief executive of IOG said: "The successful farm-out to a partner of the stature of CalEnergy Resources is a landmark transaction for IOG which should deliver very significant value for our shareholders both now and in the future.
"This transaction with CalEnergy is a strong validation of our exciting portfolio of upstream and infrastructure assets, as well as our focused Southern North Sea gas strategy which can generate exceptional shareholder returns.
"Importantly, with the balance of funding to come from the bond market, we expect to deliver FID without equity issuance.
"These transactions will provide the funding to develop our portfolio to cash flow and therefore a clear path to delivering material shareholder value.
"It is a testament to my team's expertise, resourcefulness and tenacity to have reached this milestone after navigating some considerable challenges over recent years. We now look forward with real optimism to realising the significant value in our portfolio and embracing opportunities to generate further upside through our partnership with CalEnergy .
"Additionally, we are pleased to continue as Operator, which reflects the quality of the operational team we have assembled under our COO Mark Hughes, who has extensive experience of successful project execution in the Southern North Sea.
"We look forward to updating our shareholders on this very busy and exciting time for IOG, including progress with the bond, Farm-out completion, reaching FID and, last but not least, progress with the Harvey appraisal well which will be spudding imminently."
Recommended for you

North Sea giants win big through INTOG floating wind auction