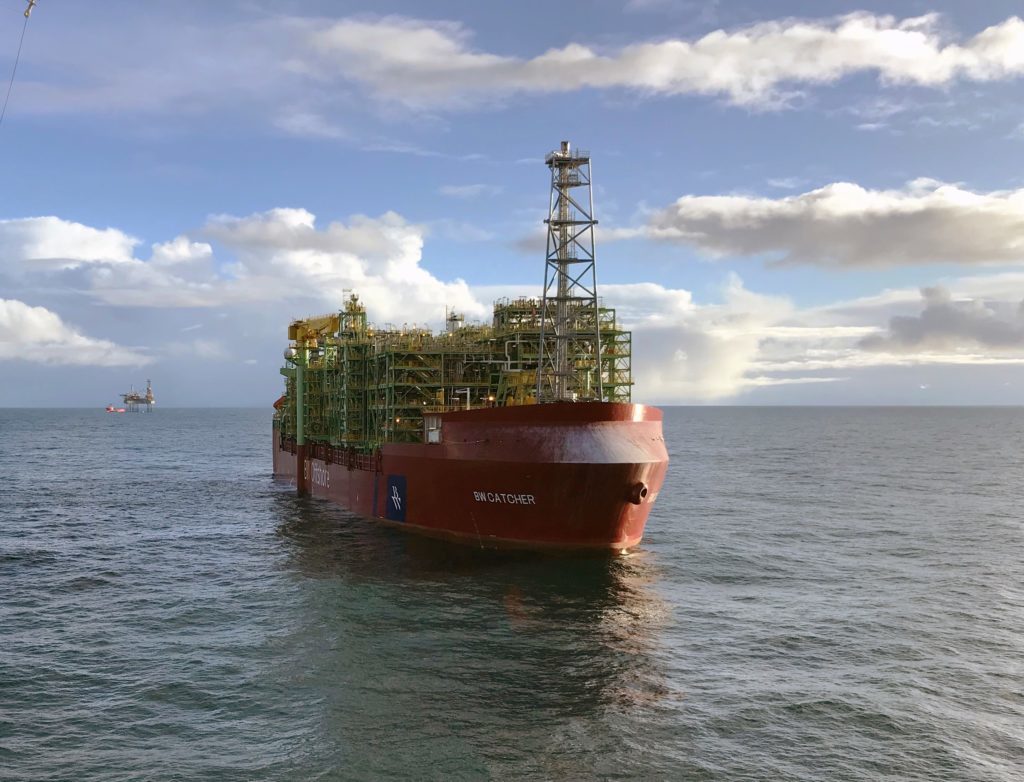 Record production levels helped Premier Oil put another dent in its debt pile in the first half of 2019.
The UK-headquartered firm pumped out 84,100 barrels of oil per day during the six months, the most Premier has managed in a first half reporting period.
London-listed Premier's net debts have been cut to £1.77 billion, from £1.92bn at the end of last year.
Premier, which completed a sweeping refinancing process in 2017, expects to finish in the upper half of its full-year net debt reduction guidance of £205-290 million.
And Premier has launched a formal sales process for its 25% interest in the Zama field in the Gulf of Mexico, which would result in a "material reduction in debt levels".
Also in the first half, Premier set up a "climate change committee" and started reviewing all operations to identify further opportunities to reduce its emissions.
In terms of production, the Catcher Area in the central North Sea was the jewel in the crown, with high plateau rates of 70,000 barrels per day maintained, and operating efficiency of 99%.
In light of the area's strong performance, Premier expects to increase Catcher reserves as part of its formal year-end reserves assessment.
Premier operates and owns 50% of Catcher.
First-half revenues shot up 40% to £718m, allowing the firm to post pre-tax profits of £99m, a dramatic improvement on a deficit of £20m in H1 last year.
Premier stuck to its full-year production guidance of 75-80,000 barrels per day, which was increased from a flat 75,000 in May.
The company also said its Tolmount development project in the southern North Sea was on schedule and under budget.
First gas is slated for Tolmount "main" at the end of next year, while appraisal well results for the Tolmount "east" extension are expected in the fourth quarter of 2019.
Chief executive Tony Durrant said: "I am pleased to report another strong performance for Premier where we have exceeded our financial and operational targets for the period.
"The company's strong cash flow is driving debt reduction and the Zama divestment and Sea Lion farm-down processes are targeting further strengthening of the balance sheet, which remains the group's highest priority.
"Premier's operated Tolmount gas project, due on-stream next year, and the addition of good quality exploration and appraisal acreage offer significant low cost opportunities for future value growth."
David Barclay, head of office at Brewin Dolphin Aberdeen, said: "Premier Oil continues to make good progress. Paying down debt has been the main focus for the business in the last few years and it has reduced this to £1.77bn, with the expectation it will close in on £1.65bn by the end of the year.
"A formal sale process for the Zama discovery should further reassure the market of Premier's debt-reduction commitment.
"Premier Oil is also well hedged, providing some protection against volatility in the oil price.
"The company appears to be heading in the right direction and long-suffering shareholders will hope for a positive reaction in the shares on the back of today's results."