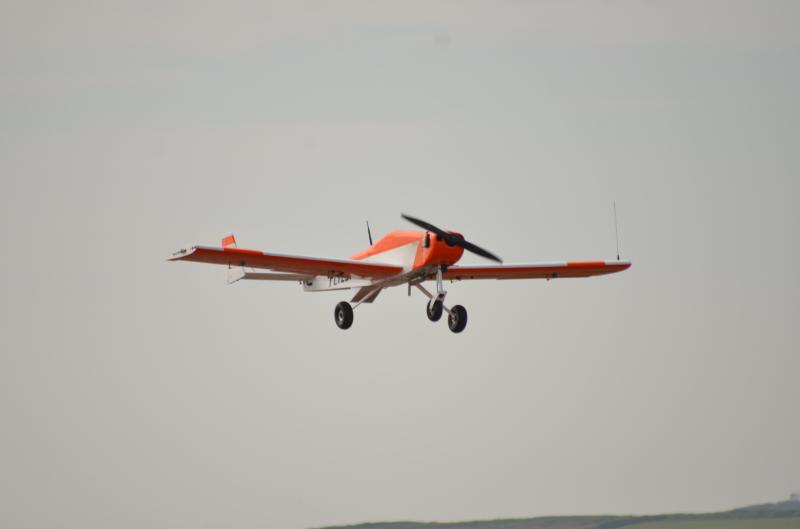 A new initiative has been launched to propel the process of using unmanned aircraft to inspect North Sea platforms.
FlyLogix has teamed up with Total, the Oil and Gas Technology Centre (OGTC) and NATS – the company which manages traffic in UK airspace – on the project.
It could see unmanned aerial vehicle (UAV) operators be able to respond to inspection requests within a matter of hours.
Currently the approvals process can take up to three months with requests considered on a one-by-one basis making the planning process "extremely slow".
The project aims to provide easier access to UK controlled airspace for beyond visual line of sight (BVLOS) operations, where drones carry out inspections which are beyond normal visual range.
The collaboration will aim to show how safe and reliable drone operations can be carried out alongside existing users of controlled airspace.
Charles Tavner, chairman of FlyLogix, said: "We are delighted to partner with Total, NATS and OGTC to enable routine beyond the horizon unmanned aircraft operations in the North Sea.
"This project enables us to conduct daily inspections and emissions measurement without the cost and risk of deploying personnel offshore."
The scheme will use FlyLogix' BVLOS capability, Total's leadership in robotic and autonomous systems in the energy industry, NATS' experience in traffic management and the OGTC's influence in the offshore sector.
Suzanne Buist, project engineer at the OGTC said: "The integration of this new technology alongside existing airspace users is an important step forward in the adoption of drones to undertake a wide range of operational activities in the North Sea."
Daryl Heaselgrave, NATS general manager Aberdeen Airport, added: "We recognise that such autonomous technology can bring huge benefit to the oil, gas and renewables sector and we believe we can help unmanned aerial vehicles and current airspace users operate safely in an integrated North Sea environment."