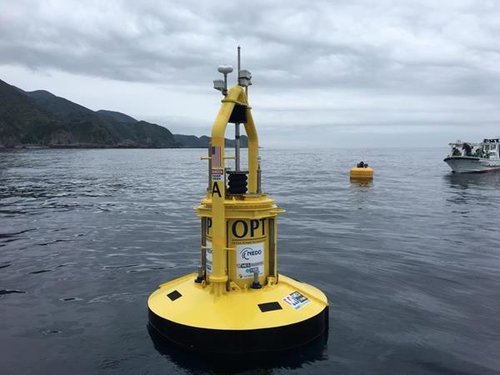 The firm behind a marine powered buoy tested in the North Sea has announced a £1.5m million contract to supply the technology in Chile.
Ocean Power Technologies said today it has signed two contracts with green energy multinational firm Enel Green Power Chile, a subsiduary of Enel Group.
The company's PB3 PowerBuoy technology was deployed at Premier Oil's Huntington field in the central North Sea in August.
The contracts in Chile will support the country's drive to diversify its energy mix.
Valter Moro, general manager of Enel Green Power Chile, said: "Enel Green Power is working to explore and develop the marine energy technology segment in Chile, and the purchase of the PB3 PowerBuoy is a significant milestone towards this aim.
"With this new device, and our continued involvement with MERIC, we remain committed to expanding our know-how and advancing this frontier in renewable generation."
George Kirby, Ocean Power Technologies chief executive, added:  "As our first deployment in Chile and South America, this project creates another opportunity to display our leadership in remote autonomous marine energy."