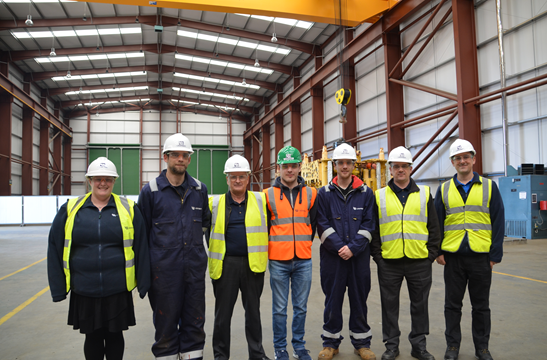 An Aberdeenshire start-up has said it will look to double its current workforce thanks to an increase in decommissioning work.
Westhill-based firm LegaSea utilises subsea production equipment from decommissioned fields and reuses the parts after refurbishment.
LegaSea, who increased its team from three to six in April, claims it will look to double its workforce again by early 2020.
Alongside the recycling of decommissioned equipment, LegaSea undertakes test and assembly operations, within its Westhill facility.
The base is able to accommodate large structures, such as Subsea christmas trees and riser equipment.
The LegaSea management team claim the firm is "dedicated" to making the oil and gas industry more environmentally sustainable.
Operations director, Ray Milne, said: "Our team has experienced a fantastic first six months.
"The considerable efforts, of every individual, have contributed towards our success so far, and we look forward to a period of significant growth for LegaSea and the offshore industry alike."
Recommended for you
X

South Korea's LNG imports ebb