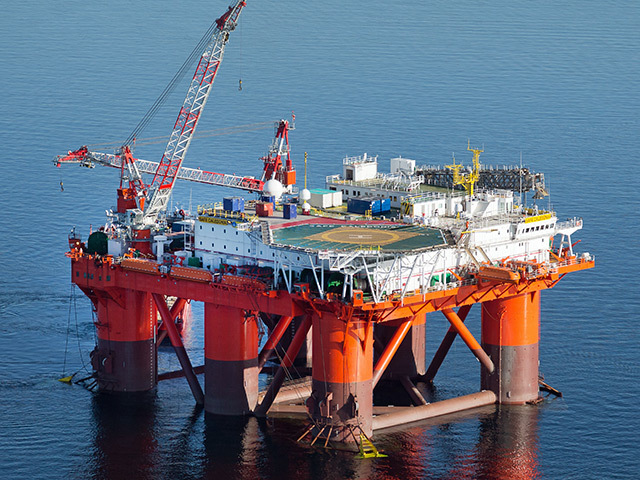 Impairment charges of £265million from a "prolonged downturn and weaker outlook in the North Sea" have taken Prosafe to a heavy loss in the third quarter.
The Norwegian-headquartered offshore accommodation vessel owner posted pre-tax losses of £279million in the period, compared to an £85m loss the year before.
Prosafe said demand for its vessels remains "weak" as recovery across the exploration and production value chain "continues to be delayed".
This has led to the £265m reduction in the value of its vessels with the downturn resulting in "marginalised book equity" of £10.8m, compared to £329m at the end of Q3 in 2018.
Prosafe said it would initiate a dialogue with lenders with a view to ensure sufficient flexibility for the longer term.
The firm said in its market outlook that it expects "no tenders in the North Sea and few contract opportunities anticipated in the next years in Norway in particular".
Meanwhile there are some opportunities at lower rates in Brazil and an increasing focus on other markets including Mexico.
The firm said fleet utilisation for the period was 48.2% while underlying earnings before interest, tax, depreciation and amortisation (Ebitda) was £21.6m.
Prosafe said it assumes fleet utilisation will increase from around 30% in 2020 to 80% in 2024 and thereafter.
The firm said it expects the market to return to normalised average earnings levels form 2024.
It comes after Norway's competition authority rejected Prosafe's planned takeover of Swedish rival Floatel International last week.
Prosafe said it intends to appeal and "continue its efforts to get clearance in both Norway and the UK".
It added: "Prosafe will continue to vigorously pursue merger clearance with an aim of developing a more robust company with improved services, able to sustain a prolonged downturn and challenging markets for offshore accommodation in particular in the North Sea."
Recommended for you

Life after oil: From North Sea ships to Aberdeen Geek Retreat