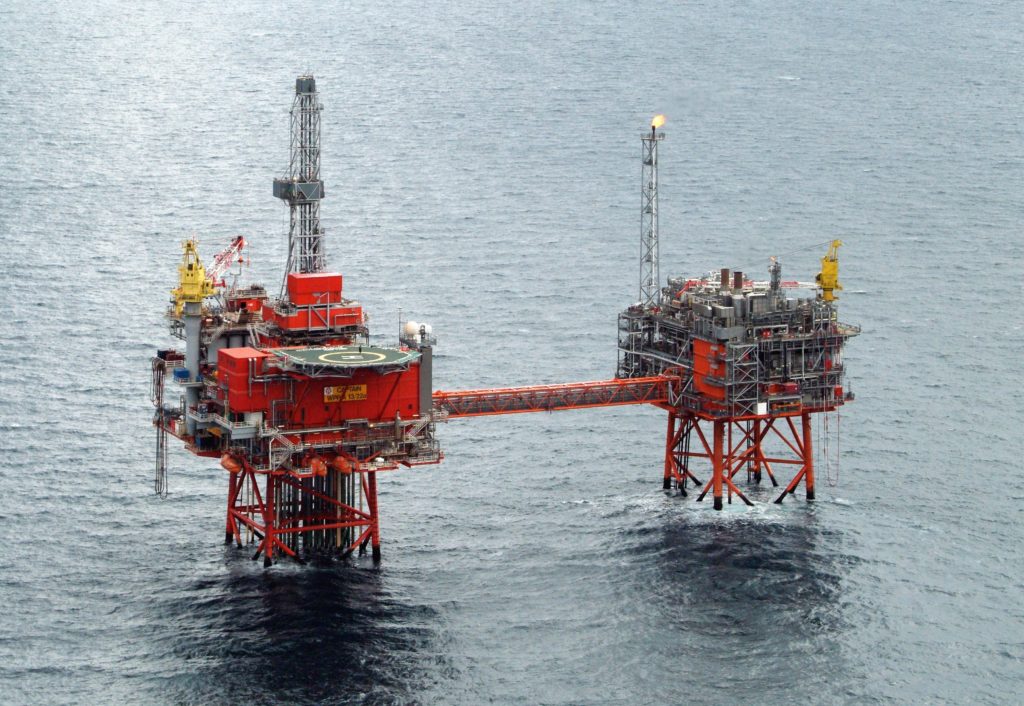 Israeli firm Delek Group's Aberdeen-based subsidiary, Ithaca Energy, has completed the acquisition of Chevron's UK North Sea business.
The £1.6 billion deal, first announced in May, hands Ithaca stakes in 10 producing fields and boosts its production by about 300% to 80,000 barrels of oil per day.
Ithaca said the transaction — paid for using bank loans and a debt finance offering — established it as the second-largest independent oil and gas producer in the UK North Sea.
It takes over as operator of four of the 10 fields – Alba, Alder, Captain and Erskine.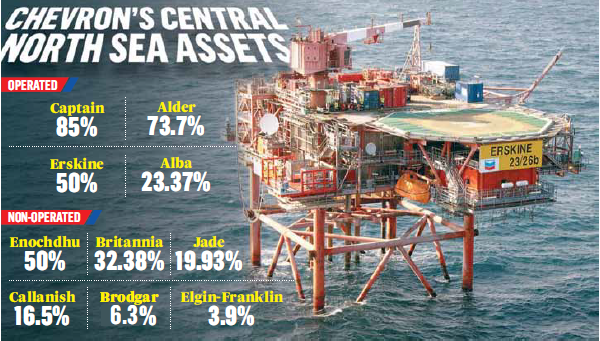 California-headquartered Chevron retained its non-operated 19.4% stake in the giant Clair field, west of Shetland.
Les Thomas, Ithaca's chief executive, said about 500 Chevron employees, including 200 offshore, would transfer to Ithaca, with no redundancies expected.
Its understood Ithaca is now using Chevron's former base at Hill of Rubislaw in Aberdeen.
Read also: Ithaca to inject small company ethos into Chevron North Sea, CEO says
Mr Thomas said today: "Completion of the Chevron North Sea acquisition marks a major milestone in the long term development of Ithaca Energy.
"The significantly enlarged operations provide an excellent platform from which to maximise the value of our high-quality asset portfolio and establishes the company as a leading UK North Sea oil and gas producer.
"We have a highly experienced organisation that is well set-up to deliver upon our investment plans and secure the future success of the business.
"With this exciting backdrop, we look forward to contributing to the industry's objective of maximising economic recovery for the UK North Sea over the years to come."
Delek said Ithaca had signed a five-year deal with BP for the distribution and marketing of oil and gas from the newly-acquired fields.
Meanwhile, Delek remains in talks with investors regarding its plans to float Ithaca on the London Stock Exchange.
Delek chief executive Asi Bartfeld said: "With completion of the acquisition, we are delighted to have made a significant step towards our strategic objective of building the Delek Group's position as a world class E&P business.
"The acquisition has established Ithaca Energy as a leading UK North Sea oil and gas company with a strong outlook and the opportunity set from which to deliver material value to the Delek Group and enhance its presence in the global energy markets."
The transaction between Delek and Chevron continues the trend of North American majors selling large packages of UK assets.
ConocoPhillips recently sold its UK division to private-equity backed Chrysaor and Marathon Oil has divested its North Sea business to RockRose Energy.
Canadian firm Nexen, which owned several North Sea fields, was acquired by China's Cnooc in 2013.
North American oil and gas firms Apache Corporation, CNR International, Suncor and ExxonMobil continue to own significant UK portfolios.
Recommended for you

Ithaca making progress on Abigail project ahead of first oil