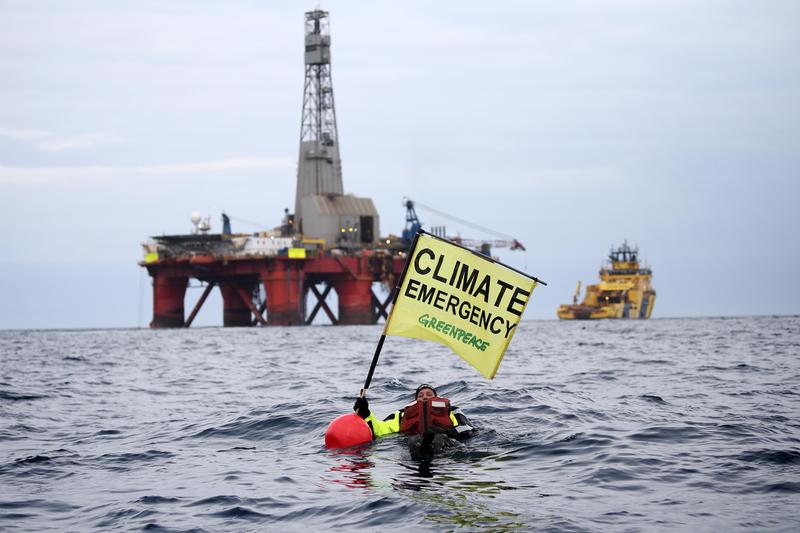 Greenpeace UK has criticised the Conservative Party's latest manifesto, calling it "half-baked" over its lack of action on North Sea oil and other polluting sectors.
Launched yesterday, the new 59-page manifesto outlined plans to deliver Brexit and invest £100 billion in UK infrastructure.
It will also look to increase annual spending by £3 billion by 2024.
But Greenpeace's head of politics Rebecca Newsom, claimed the document doesn't go far enough on action on climate change.
She said the UK "cannot afford" to continue to support the fossil fuel sector.
Ms Newsom added: "Our planet is getting oven-ready thanks to the climate emergency, but the Conservative policies to tackle it are on the half-baked side.
"This manifesto offers a sprinkling of promising commitments for climate and nature but not the radical action needed to set us on track for net zero and fundamentally reverse the decline of our natural world.
"The commitments to improve public transport, lead diplomatic efforts to protect 30% of global oceans by 2030, reform agriculture, expand offshore wind and take more steps to clamp down on plastic pollution demonstrate the Conservatives have started to recognise the seriousness of the challenge.
"However, the Party still insists on supporting polluting and destructive infrastructure that we cannot afford if we are to have a healthy and safe future, as the emphasis on road building, Heathrow and North Sea oil and gas make clear."
Last month, Greenpeace activists from the Netherlands, Germany and Denmark boarded two Shell oil platforms in the North Sea Brent field field.
The protest action lasted 24 hours.
In May, Greenpeace protestors attempted to half the progress of the Paul B Loyd Jr drilling rig as it made its way to BP's Vorlich field in the North Sea.
Ms Newsom added: "Boris's manifesto raises more questions than it answers. That's why it's more important than ever that the prime minister puts them through the test of a leaders' TV debate on climate and nature."
Recommended for you

Truss speech at Tory conference targeted by anti-fracking protestors