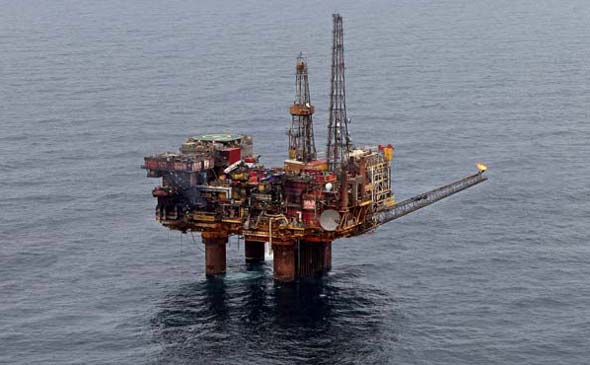 One of the longest-running assets in the UK North Sea is today marking 40 years since it first started up production.
Cormorant Alpha started producing on December 11, 1979, and has gone on to provide around 350million barrels of oil equivalent, according to asset manager Stuart Mcintosh.
The platform, 100miles north-east of Shetland, serves the South Cormorant field.
It was originally operated by Shell/Esso and was sold to Abu Dhabi-headquartered Taqa as part of a package of North Sea assets in 2009.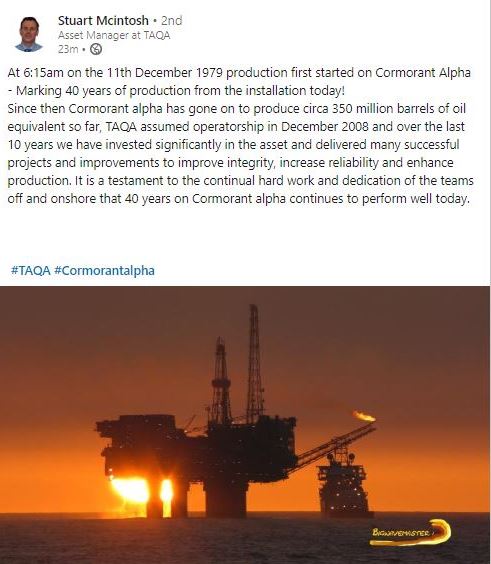 The platform has had a number of episodes over its 40-year history.
Three people were killed in an explosion on the platform in 1983 and tragedy struck again nine years later when 11 people were killed in a helicopter crash near the installation.
In 2013 a hydrocarbon leak forced the shutdown of the platform for several months while repairs took place, causing a 70% drop in Taqa's profits at the time.
As well as being a production installation, the Cormorant Alpha acts as a communications centre for the East Shetland Basin with air traffic control for coordinating helicopter movements in the area.
The platform is equipped to accommodate 171 people on board.
Other older installations, such as the Apache-operates Forties field, remain in operation in the UK North Sea as the industry focusses on its Maximising Economic Recovery agenda.