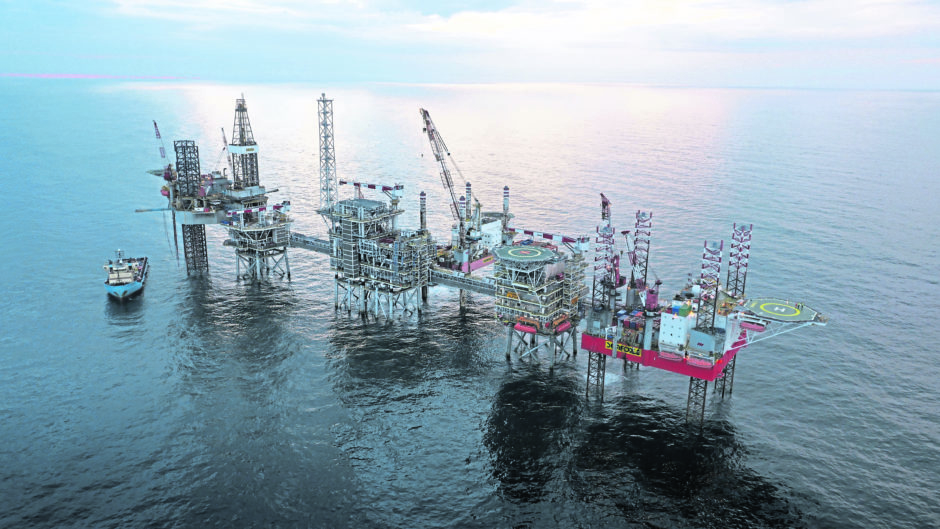 Chief executive Andy Samuel has confirmed the Oil and Gas Authority has not yet needed to exercise its sanctioning powers despite 'internal debates" on whether the regulator is being stringent enough.
He said there is a "use them or lose them" school of thought but often issues are resolved before the authority needs to step in.
In 2016 the OGA was granted regulatory powers, including the ability to impose a range of sanctions such as enforcement notices and fines of up to £1 million.
Despite no definitive sanctions, Mr Samuel is confident the prospect of such action is a deterrent.
He said: "Happily from our perspective, it is normally at the pre-inquiry stage – i.e. when we send the letter saying we're now going have to run an inquiry – that things often get sorted out. In fact often even before that.
"There's a stage we have where it moves from the operations directorate to the regulations directorate. That's like a magic pivot point where, amazingly, a lot often gets sorted out quite quickly.
"From our perspective, and I think that's part of what's delivering the continued value creation, that's great. We're not in the business of naming people if we don't need to.
"We do have internal debates just to check – are we being sufficiently robust? Because there is a school of thought that if you have powers you need to use them or lose them.
"We're quite confident that they're being used, but often in the background. It's something we review from time to time."
The regulator has been making public the results of some of its investigations, which was seen last year when it had to step in on a capacity issue at the Cygnus field between Neptune Energy and Spirit Energy.
Last year the OGA also updated its stewardship expectations for operators, which Mr Samuel said will allow for easier use of powers if necessary.
He added: "Part of that was to make them more amenable to robust follow-up so that they are a lot more specific. So if there are important areas where operators are failing to live up to the expectations it will be a lot easier going forward to use powers in that regard, so that's something to watch out for this year."
.
Recommended for you

Is a new global oil supercycle looming?