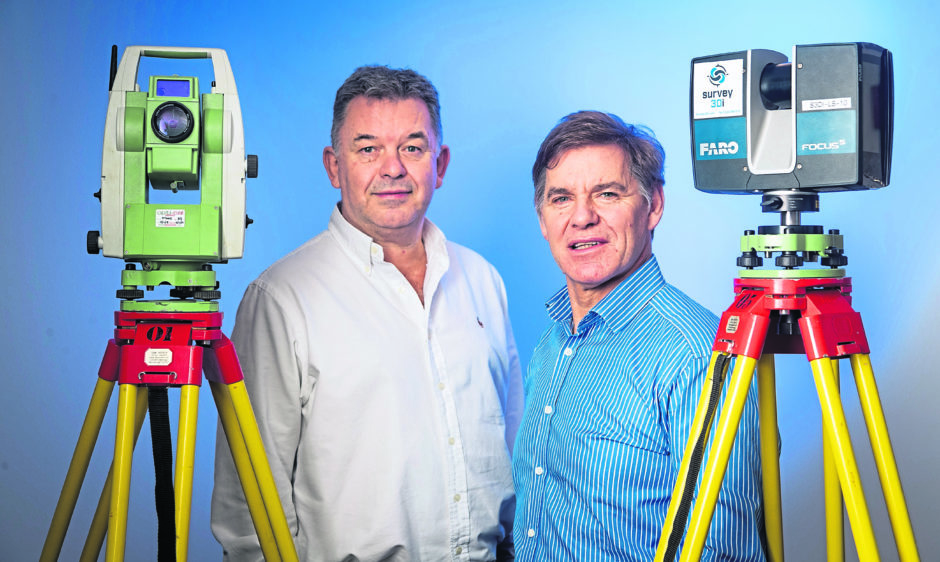 Specialist surveying company Survey 3D international (Survey 3Di) is celebrating a better-than-expected first year.
The Aberdeen firm notched up turnover in excess of £1.6 million and ended the year with more than 20 clients on its books and 150-plus projects completed.
It also invested more than £400,000 in new technology and opened an ofice in Houston in the US.
The current 20-strong team is expected to double over the next 12 months.
Launched by former Scopus directors Tom Bryce and Alan Bell, Survey 3Di provides survey services to the oil and gas, petrochemical and nuclear industries.
Mr Bryce said: "Alan and I knew from the outset that our wealth of knowledge could help clients to complete projects ahead of schedule and on budget. Nonetheless, 2019 smashed all our projections."
Mr Bell added: "We are thrilled the industry has embraced the value that our services can add to their business and look forward to growing Survey 3Di's global footprint."
Recommended for you
X

Trac Oil delivering 'sustainable' profits after 'challenging' period