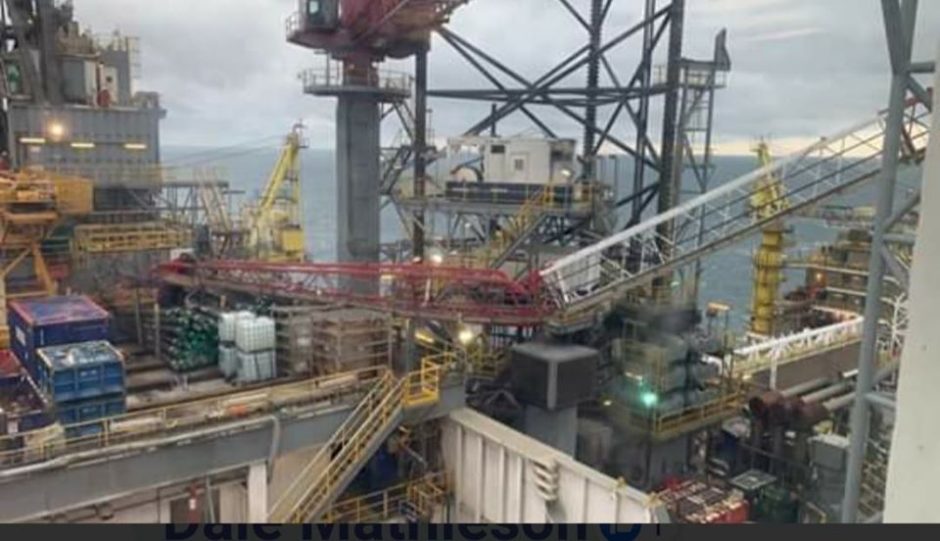 A crane on a drilling rig in the UK North Sea has collapsed, shocking images show.
The picture was uploaded to The Rig Worker's Rant Facebook page.
The drilling rig in question is the Valaris JU-120, owned by London-headquartered Valaris.
It is currently contracted to Chrysaor in the J Area of the central North Sea.
Vessel location website Marine Traffic shows Valaris JU-120, whose on-board signage still shows its previous name, Ensco 120, is stationed near the Jasmine platform.
It is believed no one was injured in the incident, which took place on Friday.
Valaris, created last year through a merger between rival rig contractors Ensco and Rowan, did not respond to a request for comment.
Jake Molloy, regional organiser for the RMT trade union, said Valaris "got lucky" if all crew members avoided injury.
Mr Molloy said the incident could have been caused by a number of events, including mechanical failure.
He said Valaris could be expected to conduct its own investigation, which the UK Health and Safety Executive would then follow up.
He added: "We've got to wait for the investigation to take place and hope to learn from mistakes to reduce events of this nature."
An HSE spokesman said of the incident: "We can confirm HSE is aware and making initial enquiries."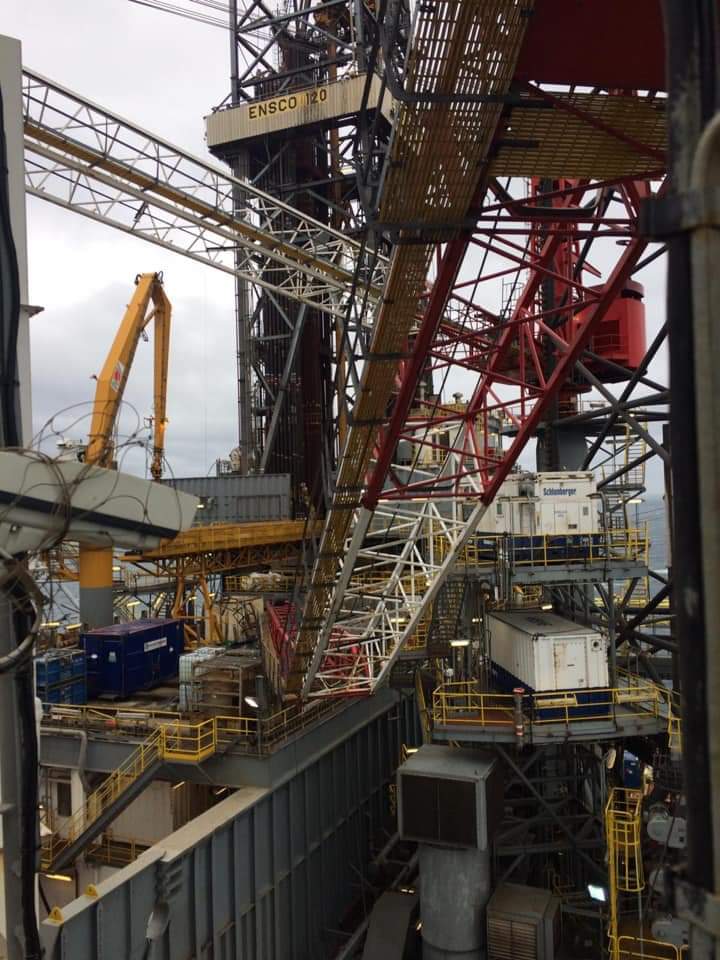 Recommended for you

Exclusive: Skills passport to 'transform' North Sea oil and gas workforce