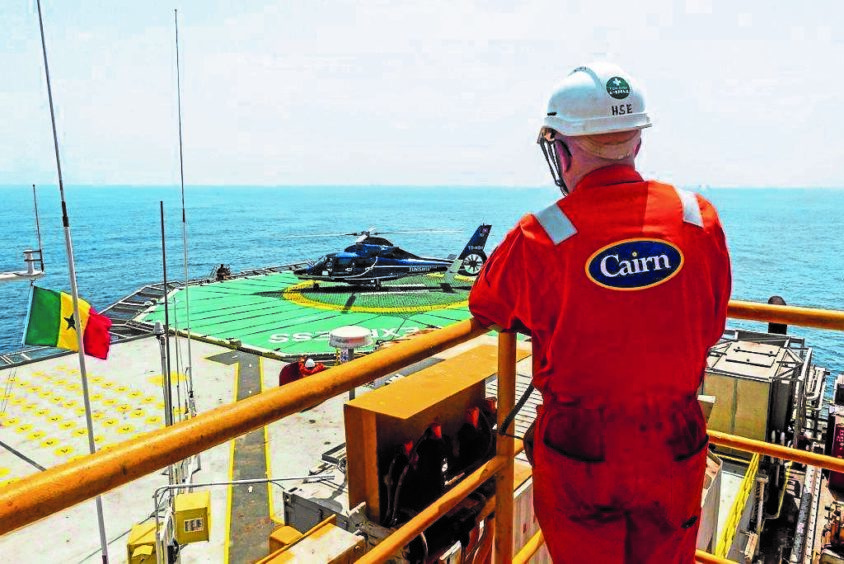 This week's oil price meltdown "won't change" any short-term plans for Cairn Energy but could offer an opportunity, the Scottish oil firm's boss said yesterday.
Simon Thomson, chief executive of Edinburgh-headquartered Cairn said pre-tax profits of £90.3 million for 2019, up from losses of around £920m the previous year, left his firm "well positioned".
He also announced Cairn will share equal risk with Shell in swap deal for two North Sea exploration targets.
With revenue increasing by more than £93m to £404,3m last year, Mr Thomson reassured investors that Cairn's UK assets "remain resilient" and able to withstand an oil price slump.
He said: "We are well-positioned from the point of view of oil price volatility. Catcher and Kraken production costs are below $20 a barrel.
"It's a point to emphasise, that anything that we look at has to satisfy us that it can be resilient in a period of volatility, or indeed a period of energy transition.
"Even with an expected halving of global energy demand leading up to 2050, our projects still remain in positive return territory."
He added: "We're very focused on ensuring the portfolio can remain resilient to these types of challenges."
Mr Thomson refused to be drawn on opportunities the current oil price instability could bring, but it is understood Cairn could benefit from any fire-sale held by those firms less able to weather the storm.
Cairn's 2020 North Sea exploration will be "on a very focused basis", he said.
A 50-50 swap deal with Shell for access to two exploration wells close to the oil major's Nelson platform gives Cairn "high value targets", he added.
Mr Thomson also confirmed Cairn was "moving forward" with its North Sea portfolio, despite a setback at its Chimera wildcat well east of Shetland, near the Ninian field, which came up dry in October.
He added: "We have drilling programmes on Catcher and Kraken that are targeting a mixture of infill drilling and near-field additional exploration targets. These are attractive projects – they make money in today's oil price environment."
As well as stakes in Catcher and Kraken, London-listed Cairn has interests in Israel, Mauritania, Senegal, Cote d'Ivoire, Mexico and Suriname.
Recommended for you

Shell position on Cambo 'hasn't changed', despite reports to the contrary