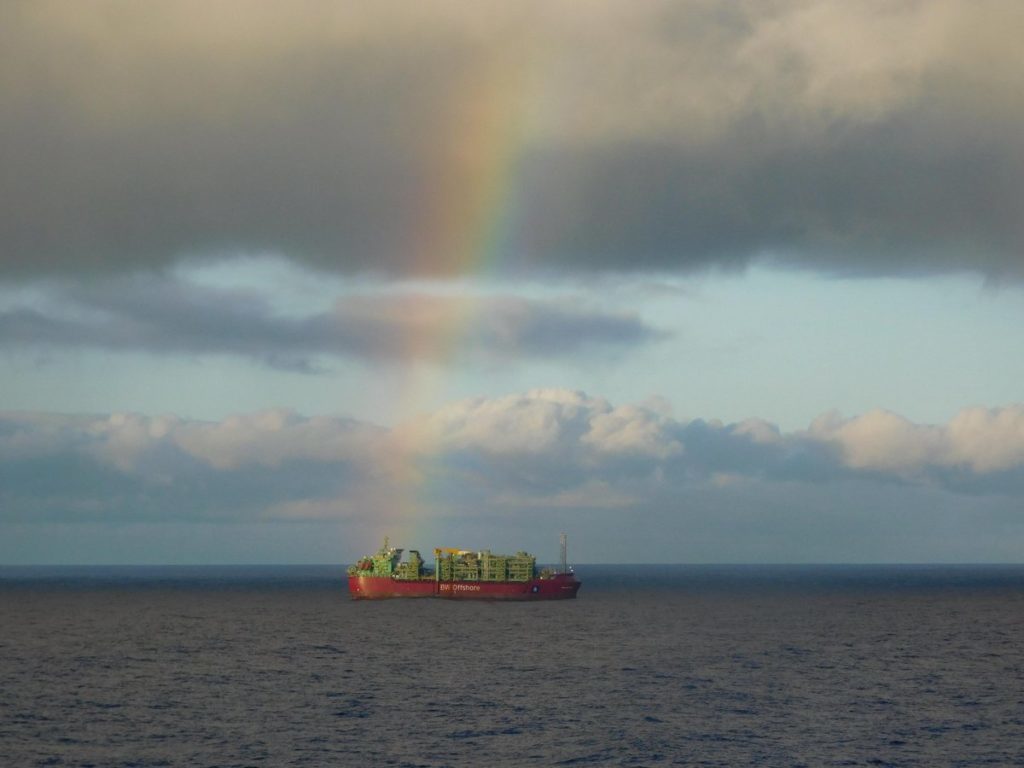 A trio of London-listed oil and gas firms today insisted they could overcome volatile market conditions at the end of a bruising week.
Premier Oil, Cluff Natural Resources (CLNR) and Independent Oil and Gas (IOG) enjoyed share price boosts as stock markets bounced back from their worst day since 1987.
Oil price recovered slightly as markets picked up on hopes that a US stimulus package would temper the economic shock from the coronavirus pandemic.
European markets rose as regulators banned short-selling on some stocks, while a US retaliatory strike in Iraq also provided a lift, according to Rystad Energy's senior market analyst Paola Rodriguez-Masiu.
Brent crude, the global benchmark, was up 3% to $36.28 per barrel as of 1:30pm, but is still a well short of the $50 price commanded just over a week ago.
The slump in prices was sparked by the collapse of a production pact between Saudi Arabia and Russia, and the virus's negative impact on oil and gas demand.
Premier Oil said it had plenty of cash in reserve and had used "hedging" to lock in a price of $60 per barrel for almost a third of its oil and gas sales this year.
On Thursday, Premier's largest creditor again urged the company to abandon its planned £660 million acquisition of North Sea assets from BP and Dana Petroleum.
Asia Research and Capital Management argued that Premier's justification for doing the deals was already flimsy before the recent crude price rout, and was now "even more unrealistic".
A key court hearing on the acquisitions and Premier's proposals to extend its debt repayment deadlines is slated to start in Edinburgh next week.
Premier, which had net debt of £1.59 billion at the end of 2019, said it had "significant liquidity" in the shape of £107m in unrestricted cash and £263.5m in undrawn loans.
The company also believes it can cut £80m from its 2020 investment budget.
The announcement proved to be a crowd-pleaser for investors. Premier's shares skyrocketed 85% in early trading today, and were up 65% to 20.79p at 1pm.
Premier's share price was £1.18 in mid-January.
CLNR claimed its operations and southern North Sea drilling plans were "unaffected" by the recent slump in crude prices.
The firm said it was in a "position of relative strength", with no debt and £13.3m of cash to fall back on.
The company also has "no direct exposure to oil prices", because it doesn't own stakes in any producing North Sea fields.
CLNR and its partner, Shell, expect to make decisions later this year on whether to drill wells on the Selene and Pensacola gas fields.
But the firm, whose shares were up 13% at 1pm today, admitted it may take longer than hoped to find a partner for its Dewar prospect.
IOG was also bullish, saying its "core" gas project in the southern North Sea was "proceeding to plan".
The firm made a final investment decision in October on phase one, which involves the development of Southwark, Blythe and Elgood in the southern North Sea, with first gas targeted for July 2021.
Detailed design work for the two normally-unmanned installations is "well advanced" and "fabrication activities are now under way", IOG said, adding that field development plan (FDP) approval was on track for next month.
Work to connect IOG's fields to the Thames Pipeline is scheduled for the second half of 2020 and drilling is expected to start early next year.