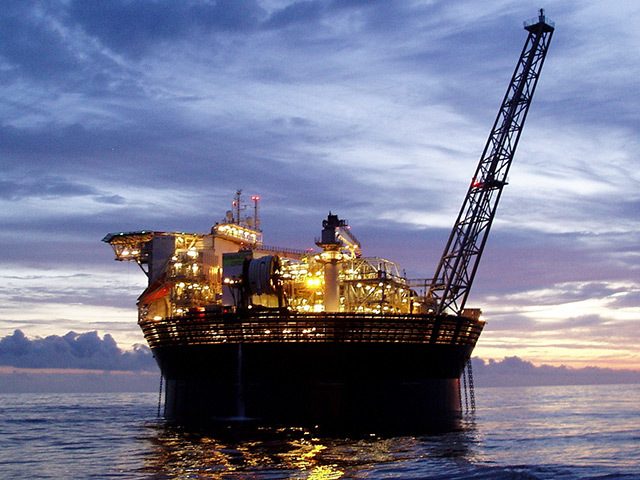 Spirit Energy plunged into the red in its second full year as an independent oil and gas business as impairments linked to lower commodity prices hit hard.
The firm posted pre-tax losses of £156 million in 2019, against profits of £485m a year earlier, while revenues dropped 28% to £1.43bn.
Net impairments of £548m were booked on certain fields, mainly reflecting reduced price forecasts and "portfolio rationalisations", according to accounts filed with Companies House.
Spirit said its "liquidity requirements" were covered for the foreseeable future by its access to £361m of cash and a £250m revolving credit facility.
Chief executive Chris Cox said the industry faced "extraordinarily challenging headwinds" in light of recent market volatility and the Covid-19 pandemic.
In the accounts, Mr Cox said Spirit had made plans to cope with an outbreak in its operations, but couldn't rule out the possibility of a "protracted suspension" of production at any of its fields.
Output was temporarily halted in April 2020 from the Hummingbird Spirit floating production vessel on the Chestnut field, 125 miles north-east of Aberdeen, after a crew member displayed symptoms.
The previous month brought better news at Chestnut, when a new well came on stream following investment of £56m from Spirit and partner Dana Petroleum, giving the field a three-year life extension.
A week earlier, production from a new well on the Chiswick gas field in the UK southern North Sea was delivered.
Spirit expects to remain free cash flow neutral in 2020 thanks to cost reduction measures.
In April, the firm said it would put a pay freeze in place and ask contractors to cut costs by 15%. A consultation on job cuts is on-going.
The future is somewhat uncertain for Spirit, created in 2017 via a merger between Scottish Gas owner Centrica's exploration and production business and Bayerngas Norge.
Centrica put its 69% stake in the joint venture up for sale last year, only to pause the marketing process due to the economic meltdown caused by the Covid-19 lockdown and crude price collapse.
Mr Cox hoped the divestment would open up the potential for fresh investment in the business, which employs about 350 people in Aberdeen.
A spokesman for Spirit said the firm's focus throughout the sales process had been on its own performance and making the investment decisions which will set the venture up for the future.
Highlights for 2019 included a gas discovery at the Ossian-Darach well in the UK southern North Sea, the operatorship of which has transferred to Spirit from One-Dyas.
A discovery was also made at the Lincoln Crestal well, drilled as part of a three well campaign west of Shetland alongside Hurricane Energy, whose long-serving chief executive Robert Trice resigned on Monday.
The Warwick West well was a discovery which requires "further technical analysis", but Warwick Deep was unsuccessful.
First oil from Spirit's inaugural operated development, Oda, offshore Norway, was achieved in March 2019, five months ahead of schedule.
Group output dipped 2% to 45.8m barrels of oil equivalent (boe) in 2019, remaining within Spirit's target range of 45-55m boe.
Lifting costs decreased to £12.2 per barrel from £13.7 as the firm built on "solid foundations" and maintained a "relentless focus" on performance.
Mr Cox was "proud" that production efficiency had been "transformed" at the firm's Morecambe assets in the East Irish Sea, soaring to 77% in 2019 from 32% the previous year, while savings of £46m were made on decommissioning projects.
Spirit became embroiled in a dispute with Neptune Energy over using the Cygnus platform as a host for production from the Pegasus tieback project. The Oil and Gas Authority advised Spirit keep looking for alternative export routes.
Spirit's spokesman said the working relationship between the two firms was "very good" and that they were focusing on maximising the potential of Cygnus, which continues to perform very well.
Pegasus remains on hold.
Spirit is keen to contribute to the shift to a low-carbon economy and intends to identify emissions reduction targets, reduce flaring and leaks and rely more on electricity to power its operations.
The company has interests in 33 producing field and 136 exploration licences off Denmark, the Netherlands, Norway and the UK, with reserves of 284m boe at the end of last year.
Recommended for you
X

Whatever became of UK rigs to reefs study?