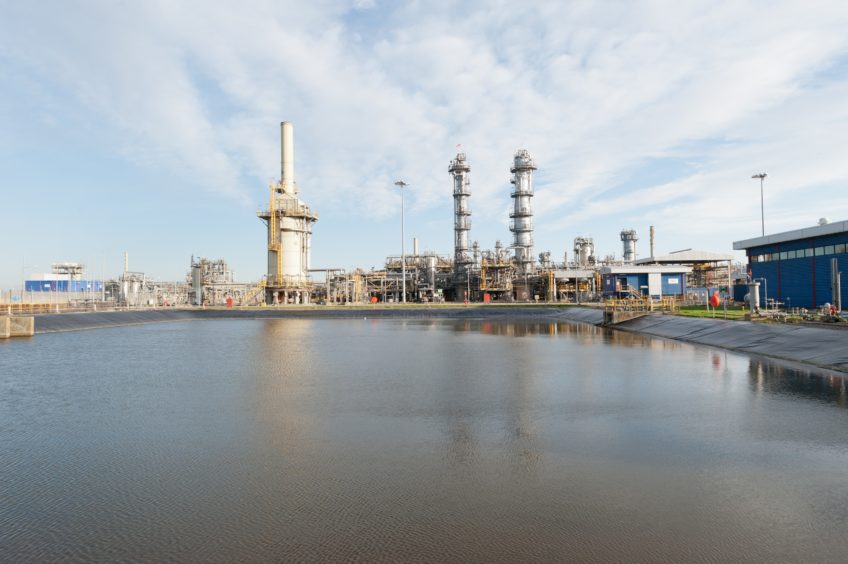 A "massive move" is underway to embrace the carbon capture, usage and storage (CCUS) sector by North Sea supply chain firms, according to the boss of a new industry and government alliance.
Mike Smith, chief executive of the North East Carbon Capture, Usage and Storage Alliance (Neccus) Scotland, claims he has witnessed a significant shift over the last 12 months.
He described supply chain firms as "as important, if not more important" to the future success of the CCUS sector than their larger oil and gas counterparts.
Mr Smith, who was joined by Joe Howe of Thornton Energy Research Institute, was speaking during UK Carbon Capture and Storage Centre's spring webinar sessions.
He said: "What we are increasingly also seeing is the huge supply chain, who have incredible skills, recognise that those skills are wholly redeployable into this area and the technologies we are looking at developing are largely technologies that were originally developed for the oil and gas sector.
"That supply chain is as important, if not more important, than the oil and gas companies.
"We're seeing in the last 12 months a massive move from that supply chain to embrace this opportunity and really understand it."
Last year, North Sea energy firms such as Shell, Total, SSE and Chrysaor signed up to an agreement to drive forward Scotland's decarbonisation agenda by enabling the capture of carbon emissions by oil and gas industry majors at the St Fergus Gas Terminal, near Peterhead.
The plans also include industry groups such as Peterhead Port Authority, Pale Blue Dot Energy and the Oil and Gas Technology Centre (OGTC).
Mr Smith said he was seeing "genuine" support from small and large firms, but especially North Sea-focussed supermajors who need to move from "black to green" to keep investors happy.
He added: "If you look at the clusters that are out there pretty much every one has significant involvement from one of the large oil and gas firms.
"Eni are working with the cluster in the north-west of England and some of the key projects that Neccus is supporting have companies like Total and Shell behind those, so I do see a significant amount of engagement and action from those North Sea organisations.
"I see genuine activity there, and I think the sector is serious about it.
"We are seeing all those large oil companies, the supermajors in particular, recognising that to retain investors and to keep investment going forward in their businesses they need to fundamentally change – and they need to effectively move from black to green."