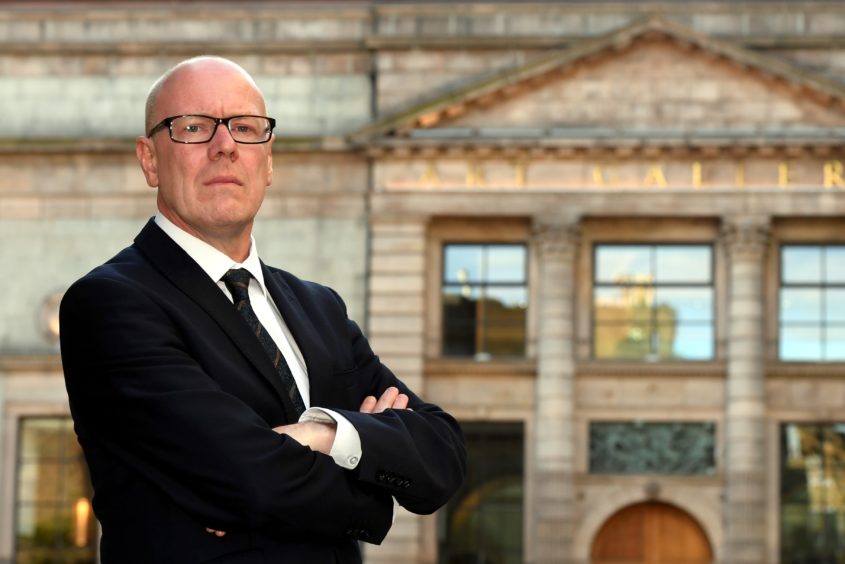 An Aberdeen MSP has written to Westminster calling on the UK Government to match a £62 million support package made to the north-east oil and gas sector last week.
Kevin Stewart, SNP MSP for Aberdeen Central, has penned a letter to Prime Minister Boris Johnson requesting that his government commit to the same amount, while also "making good on a long promised sector deal".
First Minister Nicola Sturgeon pledged multi-million pound sum on Friday.
The Energy Transition Fund is primarily focussed on north-east Scotland, to help the industry deal with the "dual economic impacts" of the pandemic and crash in oil prices and is available to the sector over the next five years.
It will look to support firms in diversifying towards net zero and help attract private sector investment into the north-east.
Mr Stewart told the Prime Minister it was time to match the Scottish Government's commitment and take action in response to "the perfect storm that has devastated the industry in recent months".
He also pushed Westminster to commit to a sector deal for the oil and gas sector.
A sector deal bid was submitted by a group of North Sea industry bodies in 2018.
The claimed a predicted a total spend of £176 million "had the potential" to deliver £110 billion for the UK economy between now and 2035, with Scotland being a main beneficiary.
But the Department for Business, Energy and Industrial Strategy said the industry had "already received unprecedented support" and a number of projects are "already being taken forward without a formal sector deal".
Mr Stewart said: "The oil and gas industry has filled the coffers of the Treasury for decades and successive Westminster governments have treated it as a cash cow.
"Last week we saw the Scottish Government put the oil and gas industry front and centre with a massive investment of cash – now it's time for the Tories to match the SNP Government's commitment to create a sustainable sector which is so vital for the North-East."
Recommended for you

UK Government announces £20m ring-fenced tidal funding in upcoming CfD