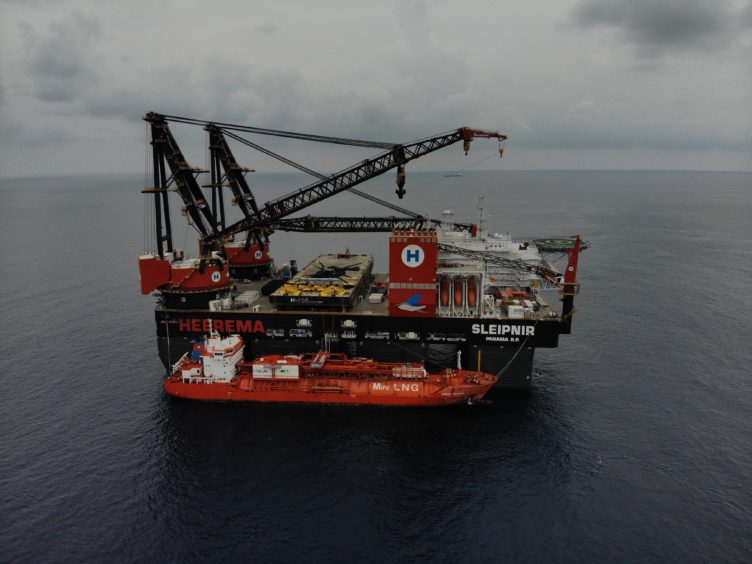 Heerema Marine Contractors (HMC) has broken the record for the largest single lift jacket removal.
The Dutch firm's Sleipnir offshore crane, which is the biggest of its kind in the world, removed the 8100 megatonne Jotun-B jacket as part of decommissioning work for Norwegian firm Vår Energi.
The vessel arrived at the Jotun Field in the North Sea, around 200km west of Stavanger, on Friday, 11 July, and successfully deposited the jacket at the AF Miljøbase decommissioning site in Vats on Thursday, July 16.
The decommissioning work was completed one day ahead of schedule with workers cutting 2.7m diameter and 80mm thickness skirt piles subsea, the largest ever done in this way.
The platform was installed by HMC's semi-submersible crane vessel Thialf in 1998.
HMC's CEO, Koos-Jan van Brouwershaven, said: "We set records to break them, and we are proud to have worked alongside our client Vår Energi to complete the Jotun-B removal with mighty Sleipnir safely, sustainably, and in the shortest possible time."
Recommended for you

Heerema offloads Ketch platform in Rotterdam ahead of decommissioning