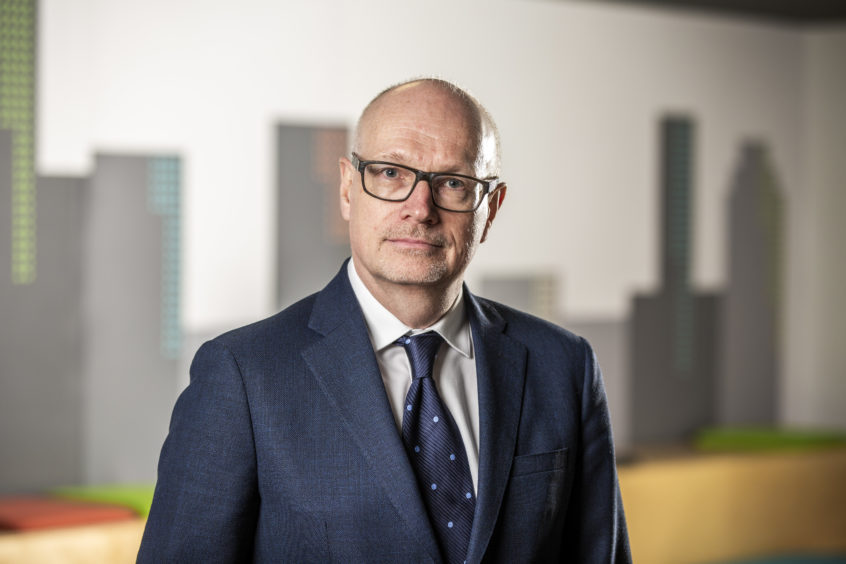 A UK boss of Petrofac has warned the North Sea supply chain "cannot afford for bad practices to creep in during this moment of crisis".
John Pearson is chief operating officer of the firm's Engineering and Production Services division (EPS) and co-chair of the Supply Chain and Export taskforce ran by the Oil and Gas Authority (OGA).
He was speaking after reports from the OGA that some firms have been asked to cut rates as much as 40% overnight by operators and tier 1 contractors in response to the latest downturn.
"We forget at our peril, all of us, that about 80% of what we do is actually done by our supply chain", he said.
"Therefore, sharing the problem is good but sharing it clearly and in a sensible manner is imperative.
"It is the supply chain. By definition it is linked. We all need each other to be healthy and get through this and we all need to play our part to get through it.
"So it is right that we get asked the question, it is right that we're allowed to respond and it is right that we work that response collaboratively."
Reports of overnight cuts have been slammed by the likes of BP's global procurement boss as "disrespectful", while trade body Subsea UK has also warned that "progress" on collaboration since the last downturn must not be lost.
Mr Pearson of Petrofac echoed the sentiment.
He added: "I think the conversations that I have found most positive are where a customer comes to us and says 'look, we've got to cut our costs, how can you help us cut our costs?'
"We have a sensible, collaborative conversation around perhaps things that can be done more cheaply, things that don't need to happen, things that can be moved a little bit. That's the kind of behaviour I think the industry needs to focus on."
Recommended for you

Greenpeace loses court battle to block North Sea oilfield