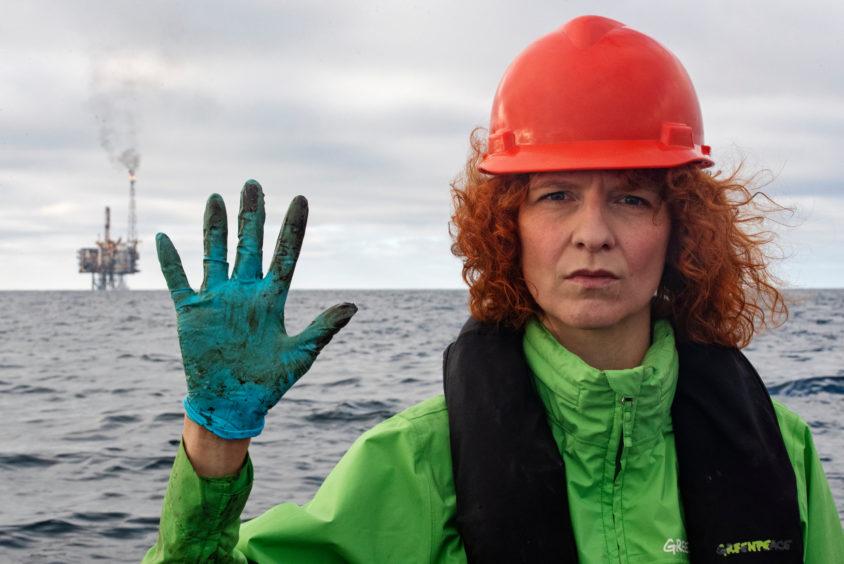 BP has rejected accusations made by Greenpeace that an oil spill occurred at the Andrew platform in the UK North Sea.
The environmental group said activists aboard its Esperanza vessel witnessed a spill on Saturday about 1.6 nautical miles from the installation.
Greenpeace claimed the pollution clearly originated from Andrew, 140 miles north-east of Aberdeen.
Charlie Kronick, senior climate finance adviser for Greenpeace UK, said: "No oil operation can guarantee they won't spill, causing damage to wildlife and the local environment.
"The twin challenges of protecting the climate and clearing up the mess in the North Sea shows categorically that this is the time to start winding up the oil industry."
But BP said Greenpeace's assessment was wrong and that there was "no spill" at Andrew.
The energy firm said the activists had found "produced water" — water that comes out of the well with the crude oil during crude production operations.
It contains oil, solids and various chemicals used in the production process.
Oil and gas companies are allowed to discharge produced water within permitted limits.
A spokesman for BP said: "Water produced from platform operations is discharged to the sea in accordance with applicable regulation.
"BP, as a responsible operator, carries out continuous monitoring analysis in addition to sampling as required by UK regulation.
"The results of this analysis and sampling have been shared with the regulator and the composition of produced water from Andrew is within approved limits.
"BP will continue to analyse the produced water from Andrew to ensure this remains the case."
A spokeswoman for the UK department for Business, Energy and Industrial Strategy said: "As operator BP has already said, there has been no breach of the permitted discharge limits. BP would be required by law to report all spills and no such reports have been received by the government."
BP expects to complete the sale of its stakes in the Andrew field to Premier Oil by the end of next month.