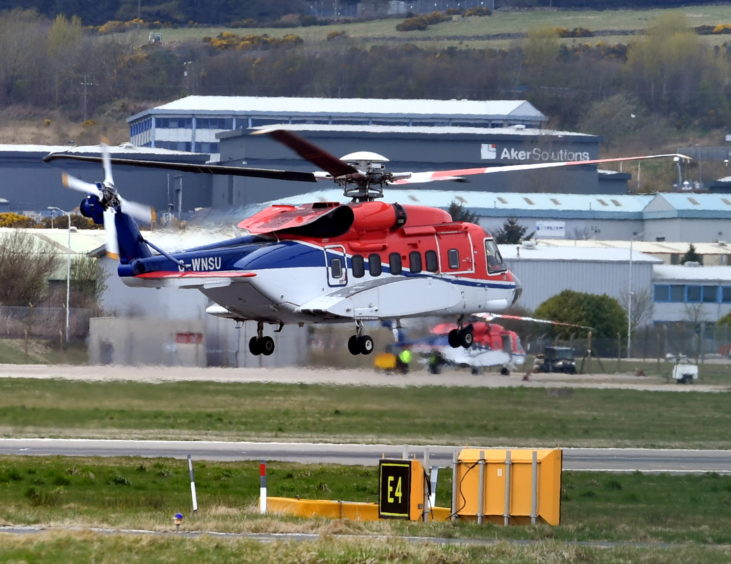 North Sea helicopter bosses created some turbulence of their own last month with eyebrow-raising statements about competition and pricing pressures.
CHC issued a warning about the sector's ability to invest in technological, training and safety enhancements after missing out to Babcock on a deal with Total.
In doing so, the company used troubling expressions like "unsustainable pricing" to indicate copter companies were being asked to go dangerously low with their rates.
That statement caused a stir, as did remarks made by Steffen Bay, chief executive of NHV, which lost out to Babcock on a Danish North Sea deal with the French oil major.
Bay was surprised that Babcock could supply the same services at an even lower rate than NHV and, in an interview with Air and Sea Analytics, agreed the starting pistol had been fired on a "race to the bottom".
A good time, then, to be interviewing the vastly-experienced Mark Abbey, regional director for Europe, the Middle East and Africa (EMEA) at CHC.
Abbey eased off the throttle when he spoke to Energy Voice, saying he had a "fantastic relationship" with the managers at CHC's competitors.
He does not think CHC or any of its rivals would risk flying in the North Sea if they could not do so safely.
"We don't compete on safety," Abbey insisted.
Of course, the statements made by CHC and NHV in the aftermath of the contract losses were never perceived as a jab at Babcock.
They always appeared to be aimed more at customers — the oil and gas companies.
And certainly, warnings about investments in safety being crimped are worrying in such a safety critical segment of the supply chain.
Abbey said the focus on costs within the copter sector was a constant and that CHC and its competitors were all in the same boat in that regard.
Elaborating on what's at stake if cost pressures continue, Abbey said the oil and gas helicopter industry would still "develop and evolve", but may have to do things "slightly differently" in terms of the investments its can make to develop systems, technologies and people.
In saying that, Abbey "absolutely does not mean" that current day-to-day safety processes and standards would slip.
At the same time, reducing investment is going to make it exceedingly challenging for helicopter operators to improve upon what they already do.
Abbey said: "Our industry is challenged. There's no doubt about that. Things are being driven by a desire to reduce operating costs. We're up for that challenge, but it may just mean we have to change."
Regarding recent media articles about contract values and their potential impact on investment, he acknowledged there had been "quite a lot of noise".
"It's important to mention that issue is not new," he said. "The fact that the aviation sector was being asked to evolve and change quicker than most was one of the key points at the 2019 Oil and Gas UK (OGUK) aviation seminar.
"Our counterparts are in no different a place to where I am. We're all aligned. It's not one operator saying we need to be careful how we deal with it as we evolve. We need to manage the change well."
The last to evolve is the first to die out, Abbey said.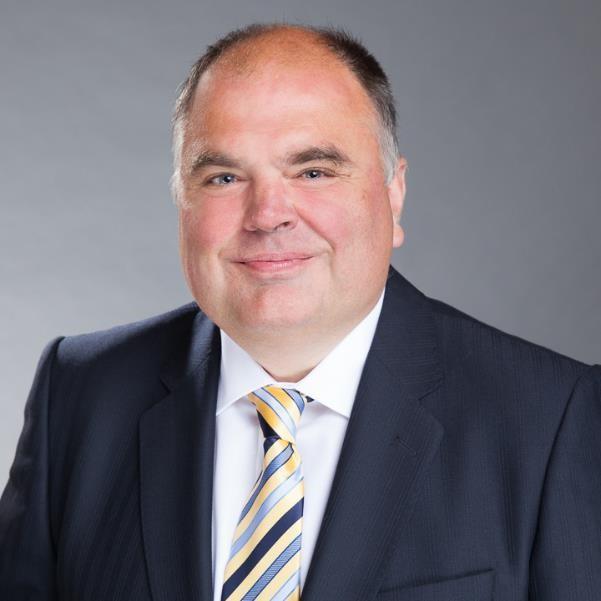 But how can CHC and its counterparts do that against the current backdrop of low oil prices and a pandemic that's proving tough to tackle?
Abbey is all too aware that the industry is "not going to go back to where it was" pre-Covid and said "agility" would be important at a time when the energy sector is moving towards net-zero.
That might mean companies have to change the way they operate and provide services.
CHC has been alive to that challenge and changed the way it is organised in the last year, Abbey said.
For example, the firm's EMEA region is now run by a single, consolidated management team, which has made the division more efficient.
Another thing that won't go back to the way it was before the virus struck is general working life.
Abbey said companies like CHC had adapted and found different ways of communicating online.
For someone like Abbey, these are less-than ideal substitutes for the face-to-face interactions he values and which compliment his leadership style.
He is looking forward to getting back to "some type of normality", as long as doing so can be made safe for employees.
"We've all put things in place, whether that's social distancing and sanitisation or other measures," he said.
"We're just going to have to make sure people feel comfortable and think about how we create a new norm and ultimately rise to the challenge of Covid and general market conditions."
CHC is also "carefully watching" how the energy market is developing and identifying opportunities like those presented by offshore wind.
Abbey said CHC recognised a number of years ago that wind farm developers would require helicopter services to get them through the construction phase, but also for maintenance during the operational stage.
It's a material market for CHC, as the largest offshore wind farms will consist of hundreds of turbines requiring multiple annual checks, Abbey explained.
In a show of confidence in that sector, the firm invested in a winch training facility at its base in Den Helder, the Netherlands, in 2018, to help people learn to safely access turbines.
Another more obvious, but no-less important, way of evolving will be to continue working closely with customers and suppliers to identify where processes are "misaligned".
That relates to the way flights are scheduled, how on-board capacity is optimised, and how commercial arrangements on helicopters are arranged.
As a recently appointed member of Oil and Gas UK's board, Abbey should have a solid platform for putting the aviation sector's agenda across to CHC's customers and those of its competitors.
He said: "The position gives me great access to the leadership of oil and gas businesses throughout the UK.
"I'm a representative for the helicopter operators on that board. I don't see it as an appointment on behalf of CHC.
"I think it is a forum where I can openly discuss and develop the aviation agenda and ensure our issues, opportunities and developments are put across the table."
CHC is also in "regular communication" with other copter operators, the UK Civil Aviation Authority (CAA) and the UK Department for Transport (DfT) to ensure the UK's recent exit from the European Union doesn't impinge upon operations.
As EV reported in October 2019, the CAA agreed to let pilots with licences from European Union member states fly UK-registered aircraft, but the EU had not provided a reciprocal agreement.
It meant UK-licensed pilots wouldn't be able to fly EU-registered aircraft once Brexit kicked in.
The pilot would need to transfer their licence to that of an EU member state, or approach the aviation authorities of EU member states to determine which validations they might offer.
Belgium-headquartered NHV overcame the problem by obtaining an air operator certificate (AOC) from the CAA and registering seven aircraft with the UK – understood to be a very expensive undertaking.
The helicopters were previously registered under NHV's Belgian AOC.
At the time, NHV said the process would allow it to keep operating flights from its bases in Aberdeen and Norwich regardless of the outcome of talks on a future UK-EU aviation agreement.
The UK has now left the EU, though a "transition period" runs until the end of this year.
Asked if the potential pickle had been solved, Abbey said: "The simple answer is, 'no, not yet'."
But he said CHC already had multiple helicopters registered in the UK and EU and wouldn't fall victim to the problem NHV took pre-emptive action to address.
However, Abbey said moving aircraft quickly between bases would become increasingly important as operators try to optimise their fleets of aircraft, which are costly to maintain.
He added: "Flexibility is going to be essential. If we have an operation in the Netherlands and need to move an aircraft, then within the negotiations with Europe that should be understood and tabled.
"From the discussions we've had with the regulators and the DfT, we've made sure they're aware there may still be a need for moving aircraft across borders."