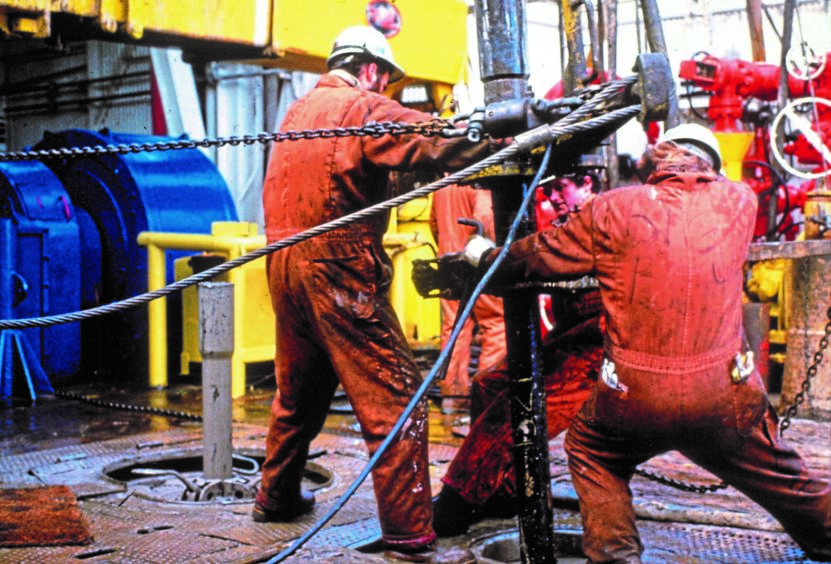 A proposed new North Sea collective bargaining agreement will level the playing field for service companies and give workers more protection during turbulent times, industry chiefs said.
Oil and Gas UK (OGUK) chief executive Deirdre Michie said the representative body's board, with its large operator contingent, would support the so-called Energy Services Agreement (ESA), currently being hammered out by employers and unions.
Ms Michie believes the ESA, intended as a replacement for the long-standing Offshore Contractors Partnership Agreement (OCPA), will provide stability for a supply chain which remains in a "fragile position".
John Boland, regional officer for the Unite trade union, said finding an alternative to the OCPA would be "vital" for preventing a "free-for-all" on terms and conditions next year.
Member companies of the Offshore Contractors Association (OCA) have already said they will walk away from the OCPA, which set minimum terms covering thousands of workers, at the end of 2020.
The firms — Aker Solutions, Brand, Muehlhan, Petrofac, Stork, Worley and Wood — complained they were at a disadvantage when competing for contracts with rival firms outside the OCPA.
Some felt the agreement was outdated and that numerous tweaks over the years had made it too complicated to administer effectively.
It was also the subject of regular clashes between employers and unions during the last five years.
In addition, the deal was undermined by the exits of Altrad, Bilfinger Salamis and Sparrows from the OCA.
Assuming it can be agreed, the ESA would address these issues by being simpler and having more members companies on board.
Talks were boosted last week when five more companies — Altera, Kaefer, Oleochem, Ponticelli and Semco Maritime – agreed to help existing OCA members and unions shape the new deal.
Ms Michie said the ESA would be good news for companies and employees and reflected industry's commitment to "working fairly".
OGUK workforce engagement and skills manager Alix Thom added: "This is a positive and welcome step towards new arrangements which will ensure support for the contractor community during challenging times."
Thousands of employees in the North Sea supply chain have been laid off following a severe drop in oil and gas prices earlier this year and subsequent project deferrals.
Mr Boland said his objective was to get a new deal in place that covered more contracting companies and workers and had "as much support as possible from operator community".
He said support was "building" and that government and the Oil and Gas Authority were also backing the ESA.
Mr Boland said "good work" had been done so far, but that the next couple of weeks would be "critical" to getting the deal over the line.
He said: "Next year is going to be challenging. The last thing it needs is industrial unrest, so it's in everyone's best interest to put a new agreement in place."
Mr Boland did warn that unions were "still having some difficulty" with contractors who are outside the OCA.
He said: "There are some who are not that engaged and others who are still not on board, but we are trying to get them there."
The union boss said some terms being applied by non-OCA companies had given him "cause for concern".