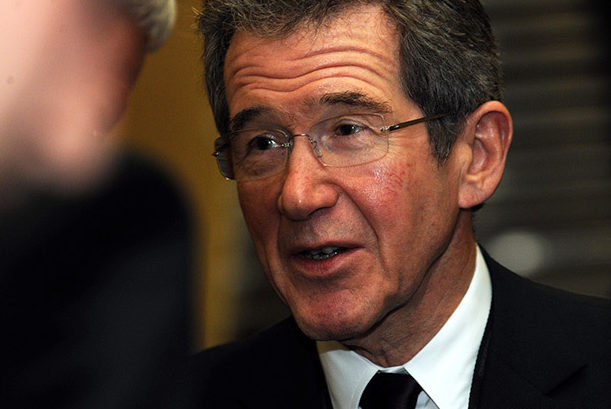 There are few better to reflect on the vast opportunities and challenges presented by the discovery of the Forties Field half a century ago than Lord John Browne.
The archetypal 'one-club man', his career in oil with British Petroleum (BP) spanned more than 40 years during a time when the industry went through landmark technological and directional changes.
He started out at BP, which was then part owned by the UK Government, on a university apprenticeship programme in 1966.
Over the subsequent years his career would take him all over the world, from North America to the North Sea, as he oversaw some of the biggest projects in the oil and gas major's history.
In 1995 Lord Browne was appointed chief executive of BP and lead the company through what's been described as "a golden period of expansion and diversification", which included the sale of the majority of Forties.
It's 50 years this week since BP announced it had struck oil around 110 miles east of Aberdeen, opening the door for what was to follow in the North Sea.
In 1975, the Forties Field came on stream and the Granite City underwent a huge transformation as it established itself as the 'Oil Capital of Europe'.
Lord Browne claims the importance of the Forties field, not only to Aberdeen but to the wider oil and gas industry, cannot be overstated.
He said: "Forties was the pioneer for the region – it was the gigantic, two billion barrel recoverable reserves field that produced 500,000 barrels a day. It was the real opening of the North Sea scramble, everyone wanted to be part of it and everybody could see it worked – it was hugely important.
"Aberdeen won their position over Dundee. There was a big discussion and Aberdeen then went from a fishing port to a global offshore supply centre of expertise.
"When the offshore development started it really was imported technology from the United States. That included labour, some of which was Hispanic, and as a result some of the signs in the Forties field were in English and Spanish.
"From that start, a brand new set of engineering technologies were developed, as well as better exploration and better safety – the Piper Alpha tragedy for example changed the life of offshore fields around the world."
"It was the UK's equivalent of the moon landings. There was a real, steely determination to get it done at a time when we were really stretching the edge of technology."
After time spent working in North America, including in Prudhoe Bay in Alaska, Lord Browne returned to the UK in 1981 to take over commercial management of Forties.
By this point the field had been producing for six years and presented a different array of challenges to those that existed when work was being done to make it operational.
Lord Browne said: "We were beginning to think how we performed off plateau and how we could begin to upgrade things we were doing offshore. We had to think about levelling up the team, getting younger people involved, and we had to look at the technology.
"It was very clear in the design of Forties that some of the equipment was not meant to be maintained. I recall there was one piece of rotating equipment that, in order to take out, you virtually had to dismantle a very large part of the jacket.
"The other thing we found is that it was pretty clear the field was growing in size so we had to think about how to optimize it with a finite number of wells. In those days each platform had its own drilling rig, which as remarkable as it seems today, was the obvious thing to do then."
As well as the multitude of challenges that existed in managing Forties, BP also had to contend with overspill from the political turmoil that existed in the UK during much of the 1970s and 80s.
Lord Browne explained: "We went through several faces of government policy and in the early days there was every indication that whole sections of society wanted to nationalise BP and own 100% of everything in the North Sea. That would have been a disastrous outcome, not just for BP but for competitive forces, innovation and getting the right thing done.
"But, competition was allowed to flourish and a lot of people came in with a lot of different ideas. Slowly the technology took shape and the UK Government, and the so-called Offshore Supplies Office at the time, was very keen to make sure that a very high percentage of procurement for goods, services and technologies took place within the UK.
"All these suppliers had to start building bases here, construction here and filling their facilities with UK national labour. That was a tough government policy and is maybe one that's happening again in the world as we roll back from globalisation a bit. It certainly changed the character of what was possible in the UK at the time."
Beyond Petroleum
When he took over as BP's chief executive in 1995, Lord Browne began looking to expand the company's portfolio and pushed for environmental issues to be on the agenda.
He oversaw the jump to 'Beyond Petroleum', a move considered by some to have come too early in the industry's development
It was, however, significant in BP's decision to sell 96% of its interest in Forties to American-firm Apache in 2003, a deal worth around $812 million (£629m).
Lord Browne said: "In the end we had an embarrassment of riches. We had a lot of things that were going on and the performance of the Forties field was not as good as the things we were keeping ourselves.
"It was clear it could be improved but we couldn't do that – it had to be separated out and Apache did a pretty could job with it."
On whether he was too far head of the curve on his decision to begin moving away from oil and gas, Lord Browne said: "We probably were but, on the other hand, it's nice to see it coming back.
"I've always believed very firmly that the oil and gas business needs to save itself from itself. We need oil and gas, there's no doubt. But the real question is not whether we need it but who will provide it and will it be private companies or state companies. The state companies after all produce 80% of the oil and gas today.
"I always thought there was a very different approach to delivering energy in the future and the sooner we were on that track the better."
The Future for the North Sea
The North Sea oil and gas industry is in a very different position now compared to when Lord Browne left BP in 2007.
The focus has shifted from exploration to energy transition as operators and governments target carbon reduction and green energy promotion.
The Covid-19 pandemic has added further emphasis to the discussion and the phrase 'green new deal' has been ubiquitous in the last few months.
But whatever the future may hold for the North Sea, Lord Browne is confident it will still have a role to play in the energy industry.
He said: "When you observe large oil fields, they always last longer than you'd expect, they just do. There more material to work on which means that small changes in recovery factor mean quite a lot of absent barrels of oil.
"I think the North Sea has still got a long way to go, it's just going to be a very different way of operating. It's gone through many chapters and will probably go through many more.
"I've always believed that some of the reservoirs will be very good for carbon dioxide storage. When I was running BP expo we nearly got a project off the ground to use the gas we had in Peterhead to make hydrogen and to take the carbon dioxide for storage in the Miller field, while increasing the recovery of oil from the field.
"It wouldn't work with the prices available then and the government weren't prepared to help so it was abandoned. It's the type of thing that people are looking at now and maybe there is another chapter for the North Sea in that area."
Whatever the future may hold for the region, it's clear the discovery of the Forties Field in 1970 was a landmark moment in British history, with Lord Browne describing it as a truly iconic moment.
He said: "The legacy of Forties will be like everything that has an important starting point in history. During one stage of my career I was the chief financial officer of the Standard Oil of Ohio in Cleveland.
"This was JD Rockefeller's original company – it was the bit left over when he had to divest everything else. We owned a very big liability called Refinery Number One – that's how people learnt to refine on a big scale.
"Equally, when BP bought Amoco I remember being told that the inventor of hydraulic fracking was Standard Oil Company (Indiana). That firm went on to be called Amoco.
"I think the people that invented deep offshore development and probably did it at a bigger scale than anyone was BP in the Forties field. These are industrial icons.
He added: "People may not like them and they'd like to see who has the next icon to deliver the next big change in energy. That chapter is still yet to be written and I find that very exciting. What can we do to mix energy in a way that reduces our carbon emissions to zero globally?"
Recommended for you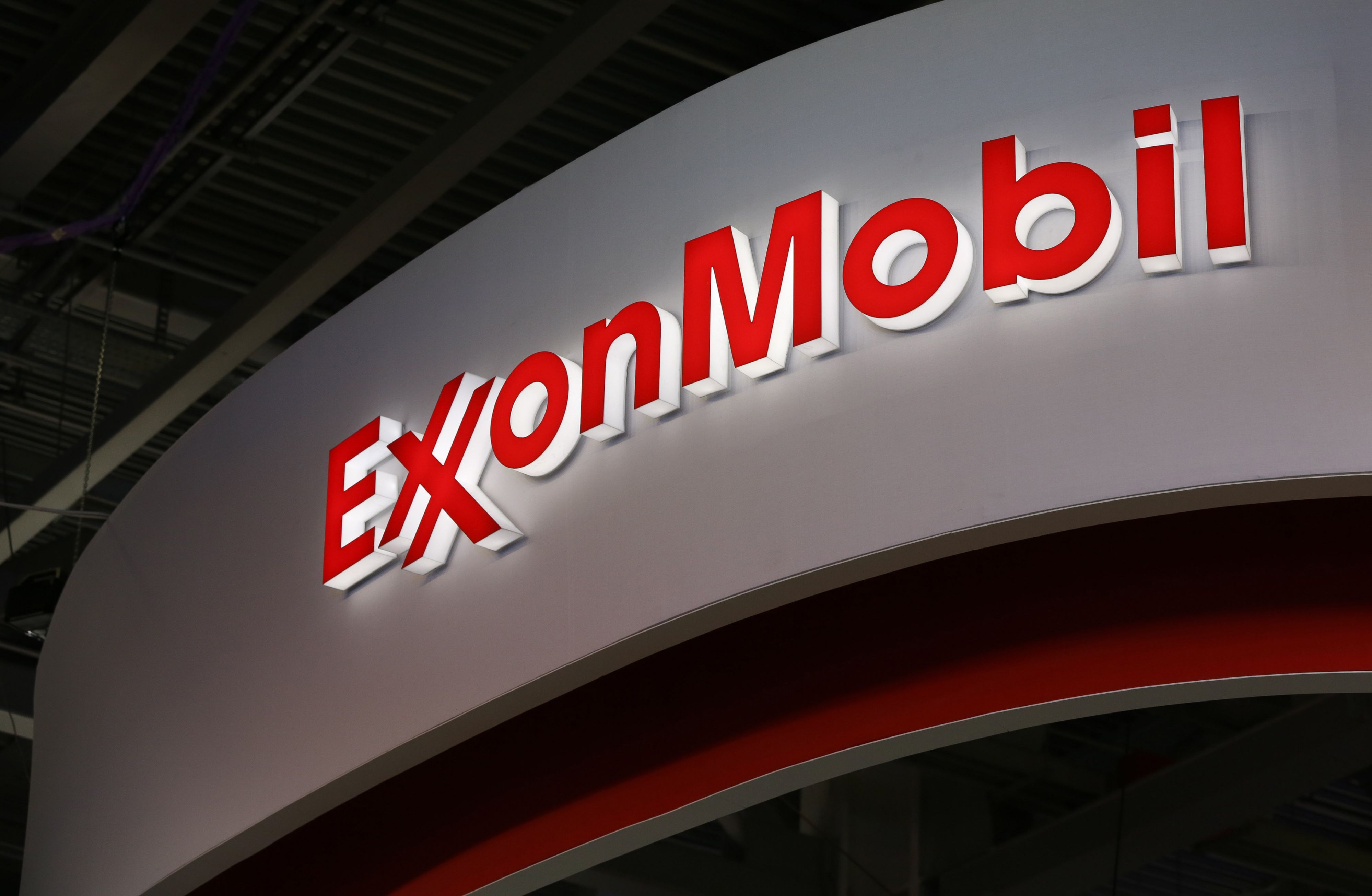 Upstream M&A in Southeast Asia: will the oil and gas majors divest in 2023?