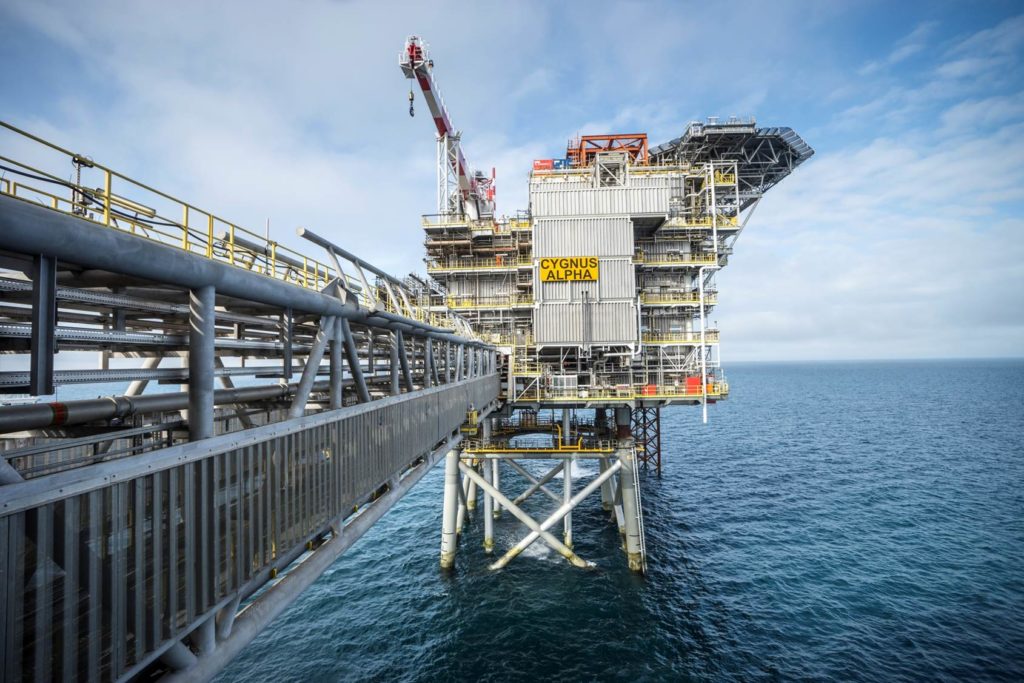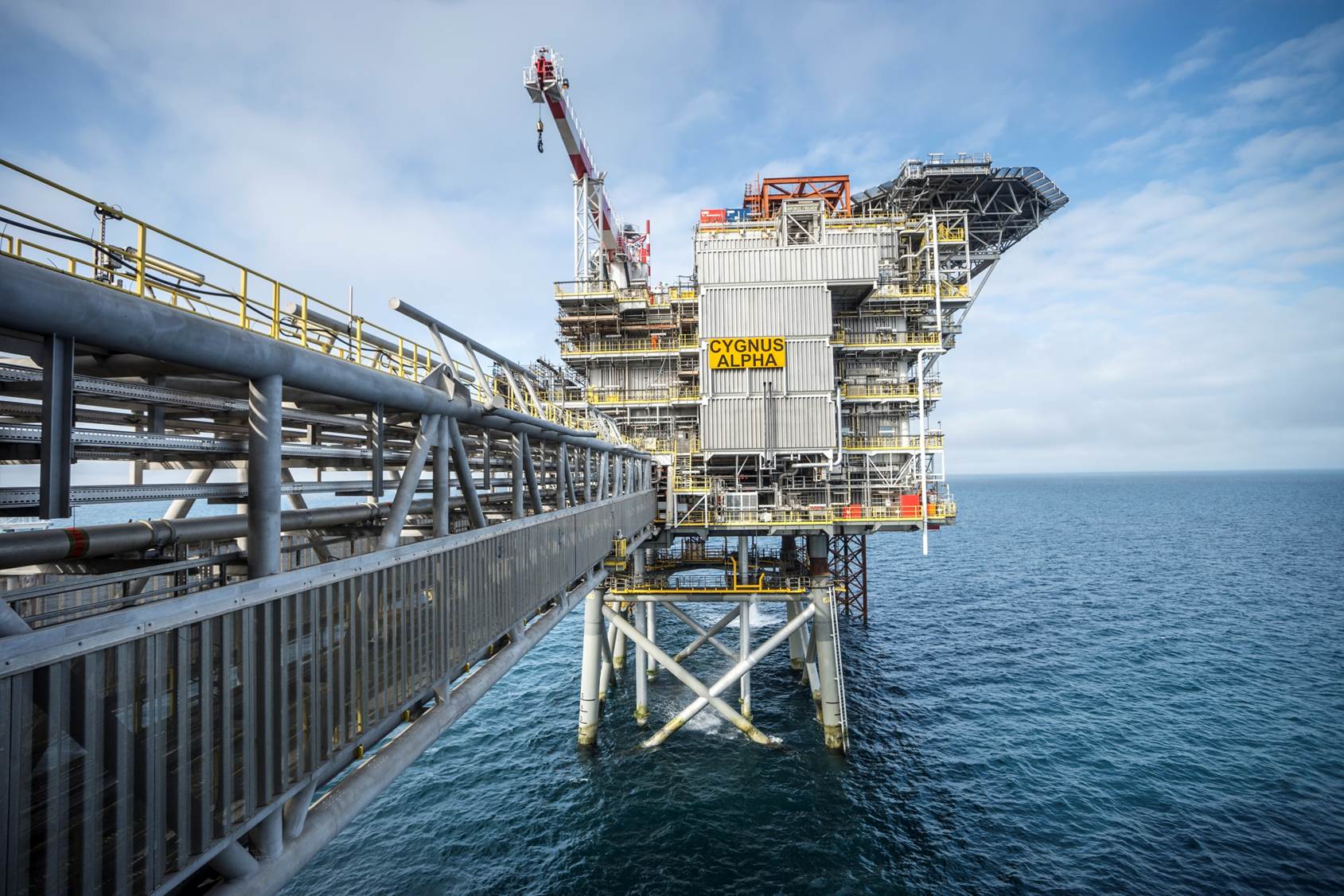 For many people up and the down the UK, restrictions on social gatherings will have meant a Christmas day unlike any other.
But, for those working on offshore platforms ensuring the lights stay on at home during the festive period it's been, for the most part, business as usual.
Mark Scrafton, offshore installation manager (OIM) for Neptune Energy's Cygnus gas production facility in the Southern North Sea, has been working on rigs for the last 29 years.
Around half of those have been spent working either Christmas Day or New Year's Eve, or on some occasions, such as this year, both.
He said: "In our profession we get a lot of time off but it comes with missing birthdays, Christmas and New Year.
"Different people deal with it in different ways and, while it's not great, you make the most of it and celebrate these occasions with your offshore family."
"On Christmas we just have to do emerging work or address safety issues. We still get up at the normal time, have our usual shift meetings at 6am and carry out the standards checks first thing.
"Most of the workers will get some downtime in the afternoon after eating their lunch. I'm always surprised at just how much some of these guys can eat; they take full advantage of the spread that is put on!
"The chefs really push the boat out. We typically have a whip round for them to say thank you – the effort that goes in is second to none."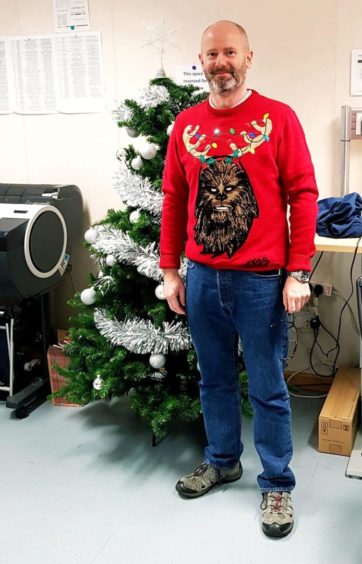 For the 44-crew members currently on Cygnus, which is the largest single producing gas field in the UK, capable of meeting 6% of demand, spending time away from family can be emotionally tough at this time of year.
But, Mark, who has worked for Neptune, which has a regional base in Aberdeen, for seven years, said the bond between those working offshore helps to keep spirits high.
He added: "There's a huge amount of camaraderie offshore and, even though you're away from your family and loved ones, you're with your offshore family instead.
"You do have to keep an eye on your colleagues because everybody might not be feeling as buoyant. The first time I worked over this period, I went to a quiz on Christmas day and then a second one on New Year's Day – I remember finding it tough.
"Over the years you get used to it so we do keep an eye on those that are spending their first Christmas offshore. If someone is looking down in the dumps then we'll make sure they're ok and try to cheer them up."
The offshore industry has had to adopt widespread changes this year in response to the pandemic, meaning there had to be slight alterations to the usual celebrations.
The platform's catering team spread Christmas lunch over a couple of sittings, with no more than three to a table to allow for social distancing.
Covid-19 also means there are around 30 fewer workers on board Cygnus than there would normally be at this time of year – manning levels in the North Sea were reduced in March to minimise the chance of an outbreak at sea.
Meanwhile, the customary secret Santa and festive quiz took place online.
Mark said: "I always worry about the secret Santa and, as the OIM, what gift I'm going to receive from my fellow crew members. A couple of years ago I got a nice Christmas jumper with Chewbacca from Star Wars on it (pictured) – I was pleased with that!
"You can't wrap them up before leaving because our bags need to be checked so I bring paper with me. It does make for some funny scenes though when admin has a look through what you're taking with you."
But, in spite of the changes, Mark acknowledged that Christmas day offshore this year was probably as "near to normal" as usual, especially when compared to people's at home.
He said: "Talking to some of the crew that will be working Christmas, there's a recognition that at least we can sit and eat together, albeit in a socially distanced way.
"They probably feel like they're missing less this year because there won't be the big Christmas parties with 12 people round the table. Not that we're doing that on Cygnus but you are in a place with more social interaction."
However, despite the fact that many will be enjoying some rest and recuperation after a trying last few months, Mark explained that for those offshore, the graft never really stops.
Thousands of workers are currently living on platforms across the North Sea making sure the UK has a steady supply of power.
Mark said: "I always tells the team we're doing our bit for Queen and country by providing the energy to cook all these Christmas turkeys.
"We get a lot of pride from the work we do – we can't just hang the boots up and take the day off."