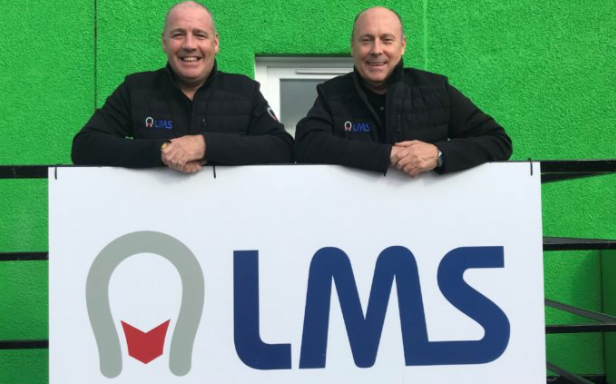 An Austrian chain maker whose history can be traced back to the 15th century has invested an undisclosed sum in Load Monitoring Systems (LMS), of Aberdeen.
The deal gives Klagenfurt-headquartered Pewag Group a stake in LMS, which employs 12 people and turns over about £2 million annually.
Co-founders Kirk Anderson and Millar Kennedy have each retained a shareholding in LMS and will stay on in their respective roles of managing director and sales director.
Mr Anderson declined to disclose the new shareholding breakdown.
James Clark, who had been non-executive chairman, has left LMS "on good terms" and is no longer a shareholder.
Pewag's lifting solutions segment manager, Stefan Duller, and international business development manager, Markus Gruber, have joined LMS's board.
LMS and Pewag said the strategic partnership would enhance their product lines and service offerings.
Mr Anderson and Mr Kennedy previously worked together at a division of north-east manufacturing firm Power Jacks.
They acquired the division in 2016 in a management buyout before naming it LMS.
LMS invested about £500,000 in rental assets and the relocation from a base in Ellon to a larger facility in Bridge of Don in September 2018.
On the pact with Pewag, Mr Anderson said: "The investment will allow us to expand the support we currently provide our customers.
"By joining forces, we will introduce new high-quality products and services which will strengthen the support we can provide to both new and existing markets.
"The combined knowledge and experience will produce innovative world-class lifting systems for diverse global markets."
Pewag owner and managing director Agyd Pengg said: "We were impressed by the innovative product range and highly dedicated team at LMS.
"With this strategic partnership and new investment, we expect to come closer to our end-customers, becoming a full-service provider for the global rigging and lifting industry.
"We are excited about this new partnership and are convinced that the addition of LMS's product range to our portfolio is the right step into a digital product future providing real-time information and greater value to our customers."
Recommended for you

Winning Cromarty green freeport could stem tide of Highlands population decline