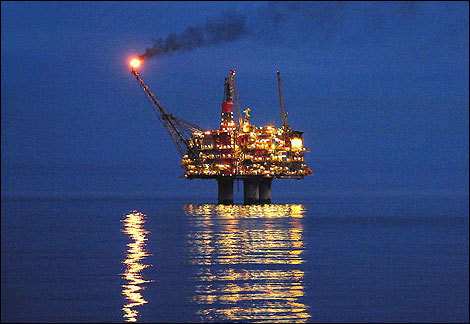 The Oil and Gas Authority's revised strategy, which puts a range of net zero obligations on the sector, has come into force.
The industry regulator laid its "landmark" strategy before the UK Parliament in December, setting out the North Sea's role in facilitating the energy transition.
It includes commitments to step up efforts to reduce production emissions, support carbon capture and storage (CCS) projects and unlock clean hydrogen production.
It also calls on industry to work collaboratively with the supply chain.
The OGA has said it will "monitor closely" and ensure carbon costs are considered in regulatory decision.
Currently the industry regulator can issue punishments to firms deemed to be in breach of the strategy. That can include a revocation of a licence or operatorship from the most serious violations.
The OGA strategy is now being actively implemented after being signed off on by parliament and guidance documents are being updated to bring them in line with the new requirements.
A new stewardship expectation is also being developed to reflect the document and its net zero target.
Recommended for you

MSPs clash over jobs analysis in just transition plans