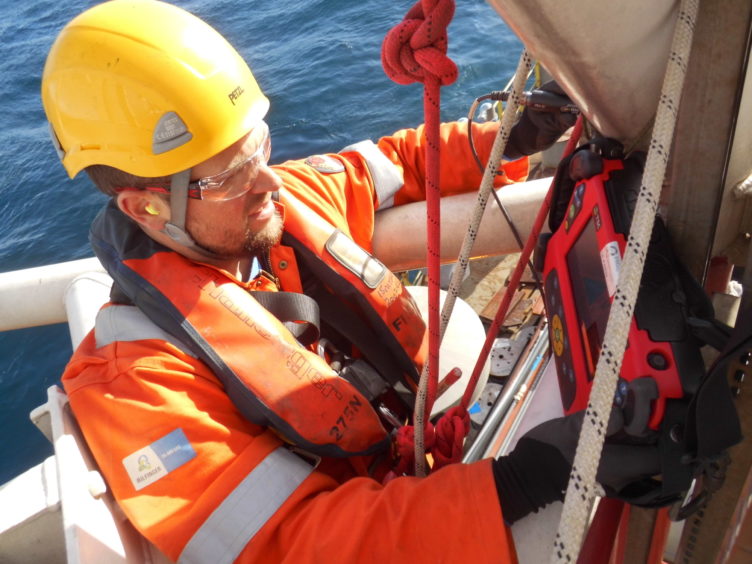 A pay row has been sparked between Bilfinger Salamis and dozens of independent contractors it hires on Taqa assets over IR35 tax changes.
Bilfinger Salamis has spent weeks negotiating employment offers for 35 non-destructive testing (NDT) technicians on those North Sea platforms in order to comply with the rules being enforced next week.
However, those workers, currently employed via their own personal service companies (PSC), are being offered lower rates than those already directly employed by Bilfinger Salamis on that contract in the same discipline.
The contractors described the process as "discrimination" against those moving over from their own limited companies.
In response, a Bilfinger Salamis spokesperson confirmed that "pay discrepancies" had arisen on the contract, but added that their offer of direct employment included "comprehensive market-leading compensation packages that include competitive rates of pay".
He confirmed that a consultation on the rates of 15 direct Bilfinger Salamis employees, currently on the Taqa contract, is underway in order to bring them down in line with those transferring from PSCs.
Bilfinger Salamis is meeting with unions early next week to discuss the issue.
In the meantime, contractors said they can't accept a new deal "on a maybe" that these other employees' rates are going to be lowered.
One contractor said equal pay is "all that was asked for", adding that IR35 reforms, announced in 2019, were known by "every man and their dog", with "ample time" for the company to prepare.
After pushing back against the third contract revision, another worker said: "They've lowered my rate to below the lads I've been working with directly in the same discipline as me.
"They're asking me to supervise guys I'm on a lower rate than, which obviously doesn't make sense."
On the revised contract offers, he added: "They've been changing the rates or the add-ons, jiggling the figures around but the end result is pretty much what they've been offering from the start".
IR35 rules aim to prevent contractors who are effectively employees of a company disguising themselves as freelancers to pay less tax.
After being announced back in 2019, the reforms were due to come into effect in April 2020, but were pushed back due to Covid.
The legislation is enforceable for the private sector from April 6, this coming Tuesday.
A Bilfinger Salamis spokesman said: "Like every business in our sector, we must engage with all personnel working onshore and offshore on a PAYE basis to comply with the IR35 legislation that comes into force on 5th April.
"The termination of services provided by contractors operating through independent limited companies has to be made by this date and we are providing the small number that work in our business, including the 35 operating as NDT contractors on this contract, with the opportunity of direct employment with comprehensive market-leading compensation packages that include competitive rates of pay."
Recommended for you

'Huge victory for contractors' as Kwarteng pledges to repeal IR35 tax rules