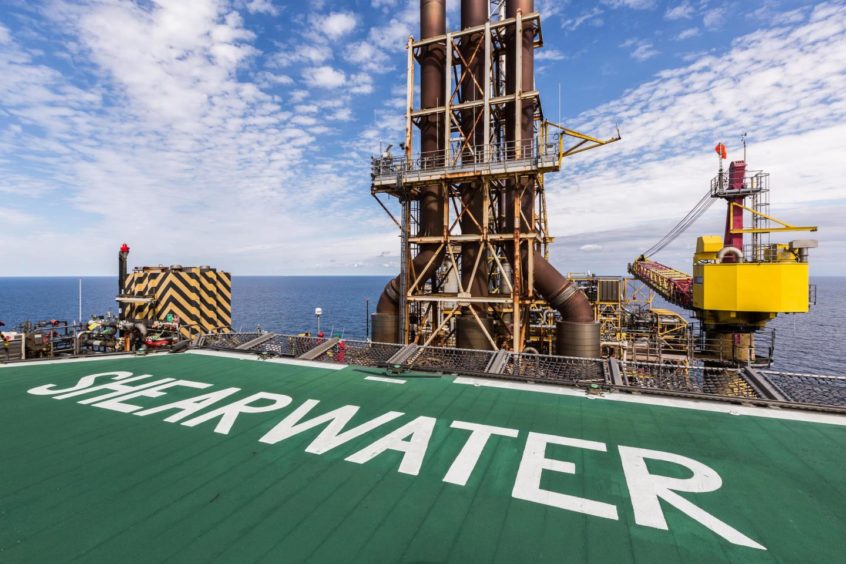 Shell has flown 85 workers to shore following a Covid outbreak at the Shearwater production hub in the North Sea.
A total of 15 positive cases have been identified since June 30 on board the Safe Zephyrus flotel owned by Prosafe, which is bridge-linked to the main platform.
The operator has removed all positive cases and 70 other individuals who were identified as close contacts.
A turnaround is currently being carried out on the Shearwater platform, a hub for several fields in the area, so no production has been impacted.
The operator said all crew members are tested prior to mobilising offshore, and, on the Safe Zephyrus, everyone is tested every four days.
A Shell spokesperson said: "Our priority is the health and wellbeing of our people and contractors, and safe operations across all our activities.
"We are taking all appropriate precautions, in line with our procedures and national protocols related to coronavirus."
Notices have been issued to staff with updates on the latest cases from NHS Grampian, information on the Delta and Alpha variants, and the need to prioritise evacuations over crew change flights.
Safe Zephyrus is based at Shearwater to support the platform turnaround, kicking off a 115-day contract in March, with extension options.
In April, nearly 60 close contacts were removed from the flotel after four positive cases on board.
Earlier this week, media reports dubbed Scotland the "Covid capital" of Europe, with five of the ten areas with the highest infection rates across the continent.
NHS Grampian was the tenth worst-hit region in Europe with 553 cases per 100,000 people, according to World Health Organisation (WHO) figures.
Although Aberdeen has a high population of oil and gas workers, many offshore crew members also travel from other parts of the country or from overseas to work in the industry.
The Shearwater hub lies around 140miles east of Aberdeen in the Central North Sea.