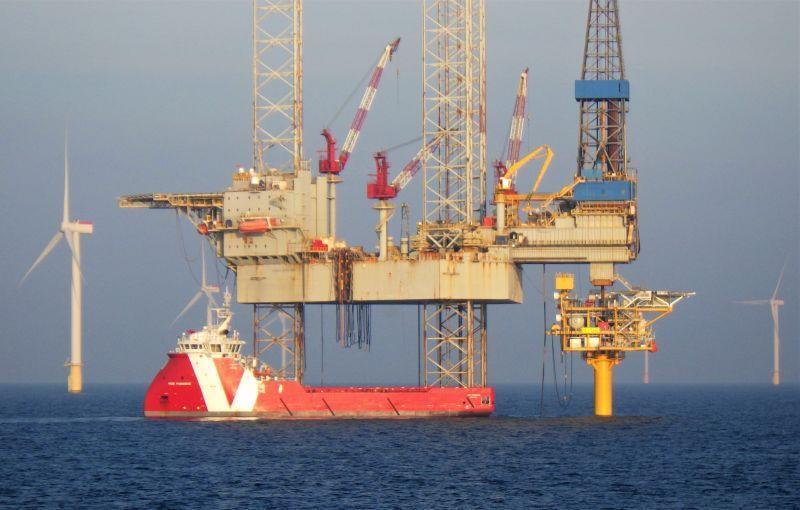 Work has been stopped at the flagship North Sea project of IOG after an "issue" was uncovered on the leg of an oil rig.
London-listed IOG said the Noble Hans Deul jack-up rig is expected to be returned to port to assess the problem, identified yesterday.
The "unexpected issue" was found early on Sunday during routing jacking operations after the rig arrived at the Southwark field, having recently completed a production well at the nearby Blythe platform.
The Noble Hans Deul is currently "stable and connected to tow boats while the crew assesses its condition", IOG said, and all 66 crew on board the rig went to muster and were safely accounted for.
The company said there was no damage to the rig hull or to the Southwark platform and that no drilling operations were ongoing at the time.
IOG has been asked for further details on the nature of the issue and how it was uncovered, but said more information would be released "as it becomes available" and an investigation is being carried out.
Hiring oil and gas rigs is a costly process, but in a regulatory announcement the firm said "necessary assessments" need to take place at port before drilling can be safely resumed.
IOG recently said Southwark was due to be spudded "in the near future" and it is unclear how far this will delay the project.
The firm underlined that first gas from the Blythe and Elgood fields remains on course for the fourth quarter of the year once final subsea and onshore installations are complete.
Chief executive Andrew Hockey said: "Needless to say, we will be taking all necessary actions to minimise the interruption to safe and efficient development drilling at Southwark caused by this unexpected issue identified by the Noble Hans Deul rig during jacking operations.
"Most importantly, there has been no harm to any personnel or any IOG assets. In the meantime, this has no bearing on the timing of Phase 1 First Gas from the Blythe and Elgood fields which remains on schedule to occur during Q4 2021."
Blythe, Elgood and Southwark form the first phase of IOG's flagship project, formerly known as "Core", but renamed as Saturn Banks in August.
IOG, formerly Independent Oil and Gas, has a 50% stake in the Saturn Banks project.
The remainder is owned by CalEnergy Resources, a subsidiary of conglomerate Berkshire Hathaway, led by US business tycoon Warren Buffett.
A spokesman for Noble Corporation said: "Our priority is the safety of our people, those working alongside us, and ensuring the integrity of our vessels and their operations.
"An issue which affected braces on one of the jack-up legs of the Noble Hans Deul was detected following the vessel's arrival in the field on Sunday, October 10, 2021. No drilling or associated operations were ongoing at the time.
"The Noble Hans Deul is currently located in the Southwark field of the UKCS Southern North Sea. The drilling rig is stable and connected to tow boats. The crew is carrying out initial assessments ahead of transportation to port for repair."
Recommended for you

IOG at risk of 'administration' as North Sea operator seeks waiver