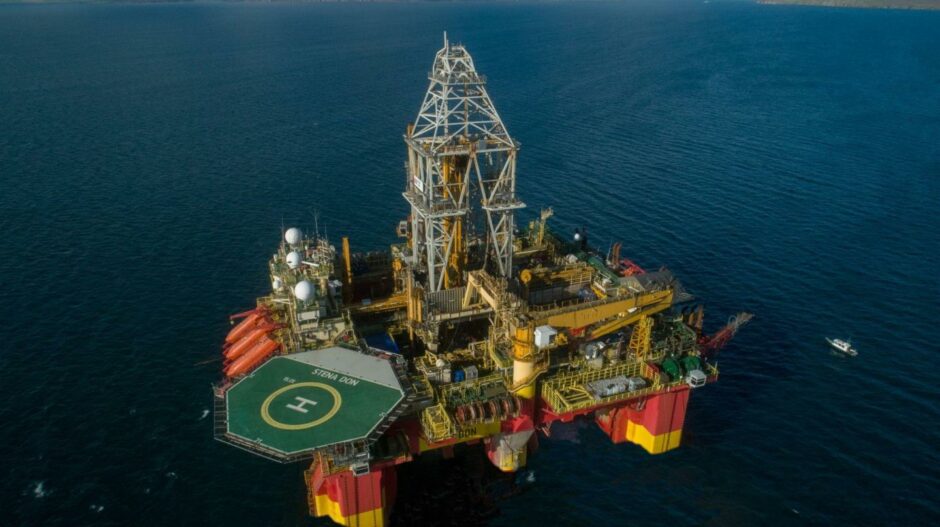 Stena Drilling has won work for a drilling campaign with Petrofac in the UK North Sea for Tailwind's expansion of the Gannet E field.
The contract is due to start in Q4 of this year and expected to last for 80 days, with an option to extend for up to three optional wells on behalf of other clients.
Gannet E is a two-stage project to expand production from the field, with a new production line and manifold being installed to boost output from the existing three wells.
A fourth well – which the Stena Don will drill – will be used to "add a drainage point in the southern part" of Gannet E, Tailwind Energy has said.
Petrofac is the well operator on behalf of Tailwind Energy.
Gannet E is being carried out at the same time as Tailwind's Evelyn project, another tieback to the Triton FPSO around 120miles east of Aberdeen.
Petrofac completed the development well for Evelyn project last year, using the Stena Don, which will produce via the new Gannet E flowline.
First oil from both projects is expected in Q4, with fluids from the new Gannet E pipeline will be blended with hydrocarbons from Evelyn.
In a statement, Stena Drilling said: "Stena Drilling is delighted to secure further work with Petrofac in the UKCS for the Stena Don following a successful campaign in 2021 and look forward to working with Petrofac and Tailwind to complete a safe and efficient campaign once again."
Tailwind was founded in 2016 and is backed by private commodities and energy group Mercuria.
It acquired its 100% stake in Gannet E in September 2018 through its purchase of Shell and ExxonMobil's stakes in the Triton cluster.
Shell initially developed the field via three wells connected to the Gannet Alpha platform, about 110 miles east of Aberdeen.
First oil was achieved in 1998, some 16 years after the field's discovery.
But production was halted in 2011 in the wake of a pipeline leak, which led to 200 tonnes of oil escaping into the sea.
The incident cost Shell about £45 million. Aberdeen Sheriff Court fined the Anglo-Dutch major £22,500 in 2015.
Gannet E came back online in 2018 after a new pipeline was installed connecting the field to the Triton vessel.