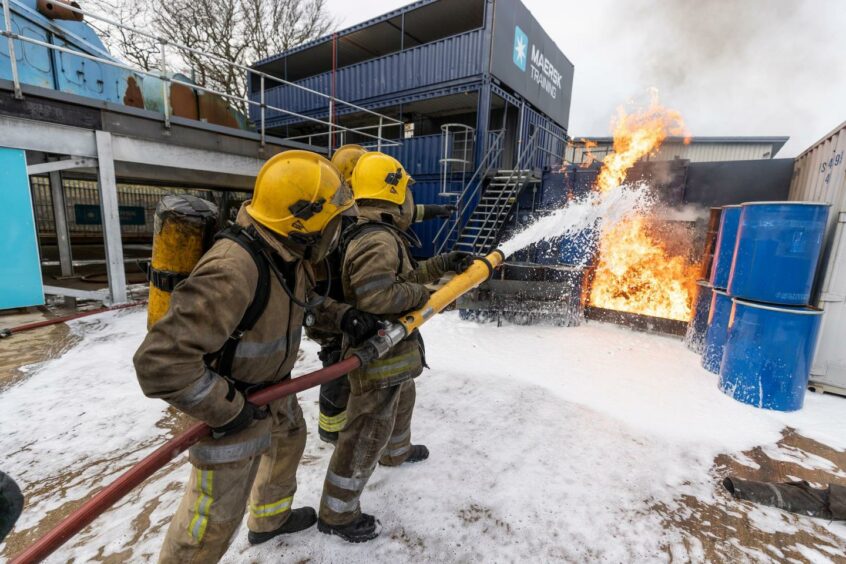 Maersk Training has completed the final phase of a three quarters of a million pound refurbishment of its north-east training centre.
A new advanced firefighting facility has been installed at the base in Portlethen to provide a full suite of accredited emergency response training for offshore, marine and industrial teams.
Along with the helicopter simulator and helideck for emergency response team member drills, the new-look centre now offers complete training across the energy and maritime sectors.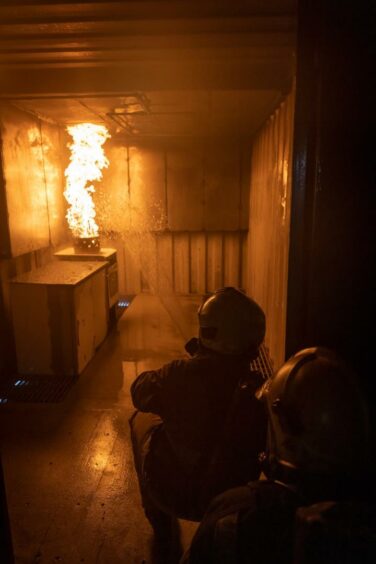 As well as offering a range of GWO and STWC courses, the OPITO-approved facility also offer bespoke training programmes to companies.
During the first phase of upgrades last year, Maersk Training installed a larger pool and a bespoke work at height and confined space training unit.
A first aid simulator was also put in, as was a dedicated basic technical training simulator – the only one of its kind in Aberdeen.
The £750,000 investment will ensure the centre meets the needs of the North Sea workforce as the energy transition gathers pace.
Callum Dewar, Maersk Training's UK operations manager, said: "The completion of our upgraded Portlethen training centre marks the culmination of months of hard work and research to ensure that we have the very best offering that reflects an evolving energy industry.
Commenting on the newly installed fireground and helideck training, Mr Dewar added: "Delegates can be placed in realistic fire and helideck emergency response scenarios, where they will undertake extensive training in planning, system and controls, personal protective equipment and any potential hazards during emergency response. During the courses they will be taught to efficiently manage any HSE risks, as well as how best to communicate effectively with teams.
"The investment supports Maersk Training's ambition to be seen as a one stop shop for all safety training. The simulators and training grounds will enable us to offer a high quality and impressive offshore emergency response learning experience, which is not only realistic but also unique."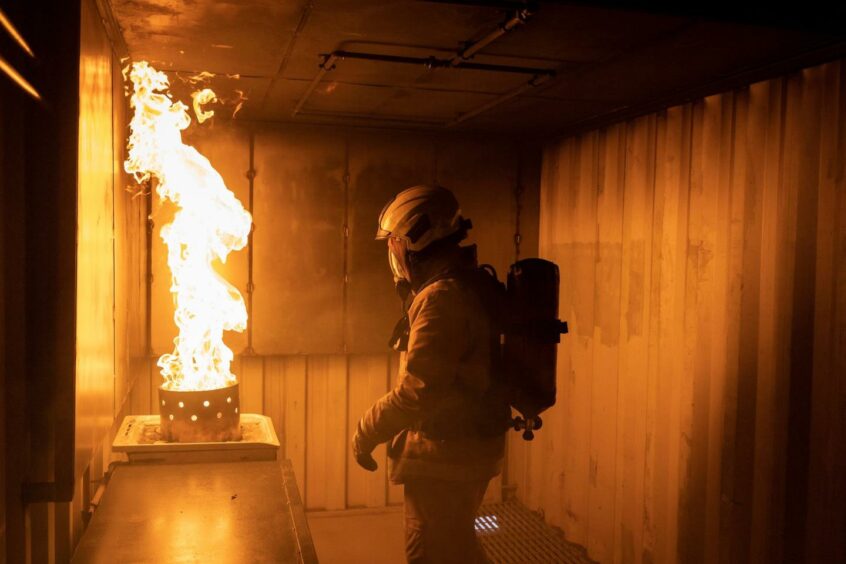 The award-winning training centre has also invested in e-learning courses and has increased its digital offering.
This includes the upgrade of its training management service (TMS), which allows MTUK to offer an effective and safer solution for delegate training.
Maersk Training delivers around 20 courses per week, with almost 400 certificates awarded to successful delegates every month.