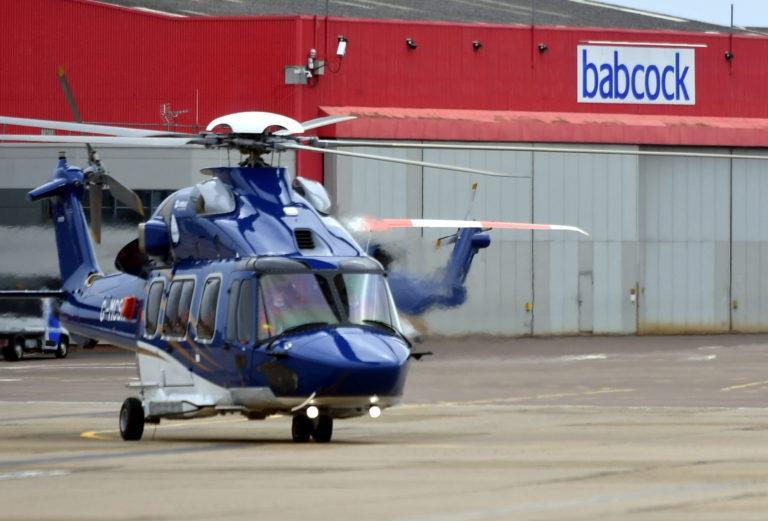 Helicopter operator CHC has grudgingly suggested a partial divestment of the Babcock UK business in Aberdeen to get over competition hurdles.
Last month, the Competition and Markets Authority (CMA) said that the proposed takeover of Babcock Aviation by CHC would lead to a "significant loss" of competition in the UK North Sea.
The watchdog told CHC to come back with remedies ahead of it making a final decision which is due next month (May 15).
To meet the CMA's concerns, and ensure there remains four operators in the UK sector, CHC has suggested divestment of an Aberdeen hangar, air operator certificates and even the sale of "one or two" contracts in the UK.
CHC said it has had interest from third parties "all of whom appear to have a genuine interest" in entering the UK oil and gas helicopter market to buy part of the Babcock business.
However, the firm made clear that it considered the CMA to be incorrect and that its takeover of Babcock will not lead to a loss of competition.
It said it is preparing a separate document addressing the "errors of analysis, contradictions and incorrect assessment of the evidence" which have led to the CMA's conclusions.
The response will show that "no remedies are required" and that, even with the takeover being cleared, the UK market will continue to see excessive price pressure with fierce competition for loss-making contracts.
CHC struck a £10m deal in September for Babcock's helicopter business, including operations in Australia and Denmark.
In response to the CMA's concerns, it said that any divestment package should only be focused in the UK and only be linked to oil and gas, as the other territories are not part of the issue.
In May, if no remedies have been agreed upon, the competition watchdog could block the CHC Babcock merger.
CHC argued earlier this year that the CMA had not recognised specific circumstances of the UK helicopter market.
It said that the merger "takes place in the context of an extremely challenging market which has gone through a prolonged downturn", in which demand has significantly declined, "leaving an over-supply of helicopters and in which the customers exercise substantial leverage over the operators".
Other main players in the market are CHC's US rival Bristow and NHV of Belgium.
Babcock employs around 500 people in its helicopter business, with its primary base in Aberdeen, while CHC's Aberdeen business covers around 300 people.