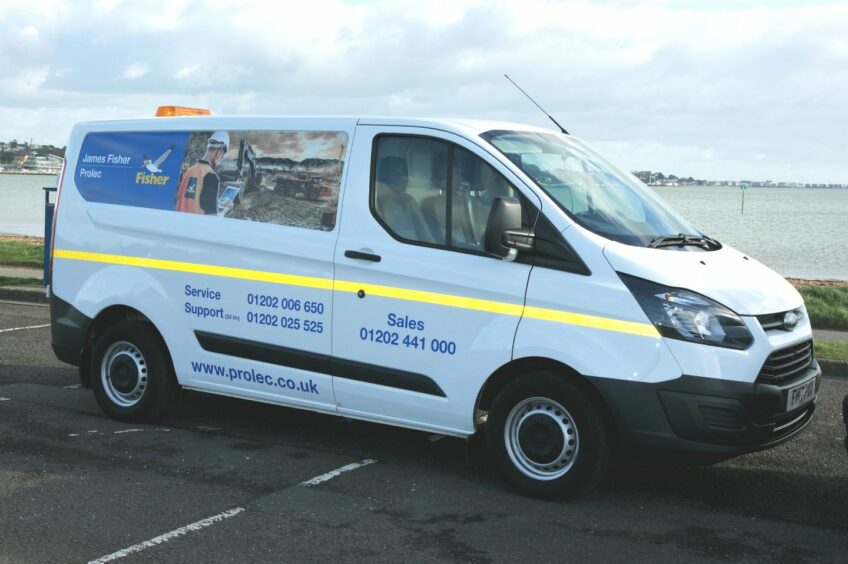 James Fisher has sold three of its group businesses in two separate transactions, as it looks to strengthen its finances and reduce debt.
Mimic and the UK arm of Strainstall have been sold to British Engineering Services (BES Group), while Prolec has been offlloaded to Germany-based Kinshofer, James Foiher announced on Monday.
The former two firms have been sold for an initial cash consideration of £13.6 million.
In addition, up to £3.9m of further cash consideration may be payable in Q1 2023 based on performance in the last quarter of 2022, the company said.
Mimic provides condition monitoring software and a range of related engineering consultancy services, while Strainstall provided load and asset monitoring services for renewables, rail and civil engineering works, including housing James Fisher Testing Services (JFTS).
Both hold "leading positions" in their respective markets, the company said, but the James Fisher's board concluded development would be best continued outside of the group.
In the year ended 31 December 2021, they together generated combined revenue of £8.7m and profit before tax of £0.8m, and held gross assets of approximately £7.4m as of mid-2022.
Existing management and staff will transition with the businesses to the new owners.
Meanwhile, Poole-based Prolec has been sold to Kinshofer, part of Lifco.
The firm, which provides machine productivity and safety systems for construction equipment, generated revenues of £4m in full-year 2021.
Existing management and staff will also transition with the businesses to its new owners.
Both sales are in line with James Fisher's wider strategy to "rationalise and focus" its portfolio, with proceeds from the sale applied to reducing its net borrowings.
In its half-year update to the end of June this year, the group posted a small increase in revenues but was dragged down by "reduced profitability" and seasonal fluctuations in its business, which drove a £20m increase to its bank borrowings.
The firm expected further subsea work to lead to improved net debt and leverage position at the end of 2022 – "further improved" by its portfolio rationalisation.
Commenting on the disposals today, the group's chief executive officer, Jean Vernet, said: "The sale of Prolec, Mimic and the UK operations of Strainstall represent a clear demonstration of our strategy to rationalise and focus the portfolio, as well as strengthening our financial position.
"We believe the transactions represent good value for James Fisher's shareholders and in BES and Lifco, we have found buyers of quality. We wish them and the staff at each of the businesses continued success and thank them for their hard work and dedication to James Fisher over many years."
Recommended for you

Offshore work drives recovery for Saipem after tumultuous 2022