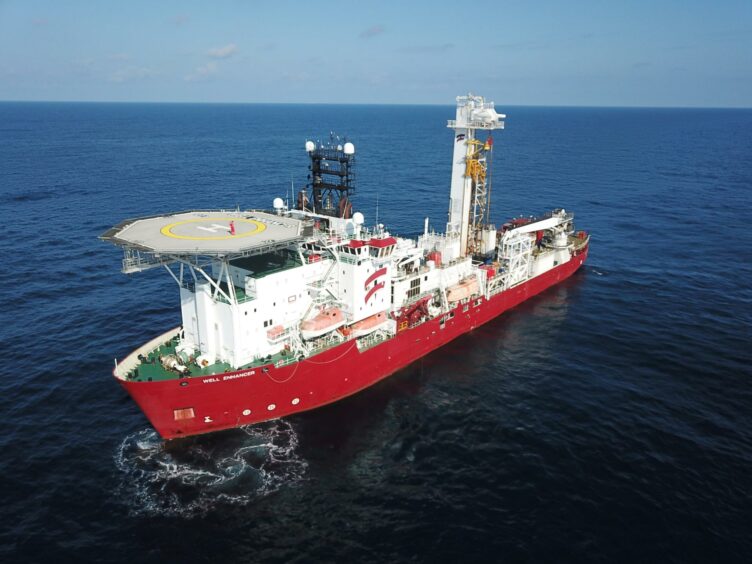 Environmental services firm Stepwise has announced a pilot project with North Sea operator Serica Energy to reduce emissions from offshore oil and gas wells.
The Stavanger-based firm will use its cloud-based tool at the Burce and Keith fields to plan, monitor, report and verify improvements in operational emissions.
Work will start with a light well intervention campaign in Spring 2024, using the Helix Well Enhancer Vessel.
Stepwise said the cloud-based software will amplify London-listed Serica's own emissions reduction action plan and produce "significant advances" in Scope 1,2 and 3 emissions.
Alex Pirie, wells manager at Serica Energy, said: "We are committed to The North Sea Transition Deal (NSTD) and are playing our part to halve emissions by 2030. Our Emissions Reduction Group is set to work on meeting this challenge. Stepwise is a technology we have identified to assist us on this journey. It will enable us to set emission baselines for our planned well operations and monitor and report offshore operations emissions against these.
"This data will be used to optimise operations and select appropriate technologies to facilitate reducing our emissions now and in the future. Serica has pledged to uphold several sustainability reporting frameworks, including the UN's Sustainable Development Goals and the Carbon Disclosure Project (CDP), amongst many others. This pilot will allow more transparent and consistent reporting going forward."
Vice president of contracts and marketing at Stepwise, Finlay Johnston, said: "Collaborating with Serica is a testament to our shared vision for a sustainable energy transition. With our emission monitoring solution, we're equipped to provide the team with the robust data and insights they require initially through well operations planning and design, to live operational monitoring and reporting allowing them to continually move closer to their commitment on carbon reduction."
Recommended for you

Sunak plans roll back on green energy policies