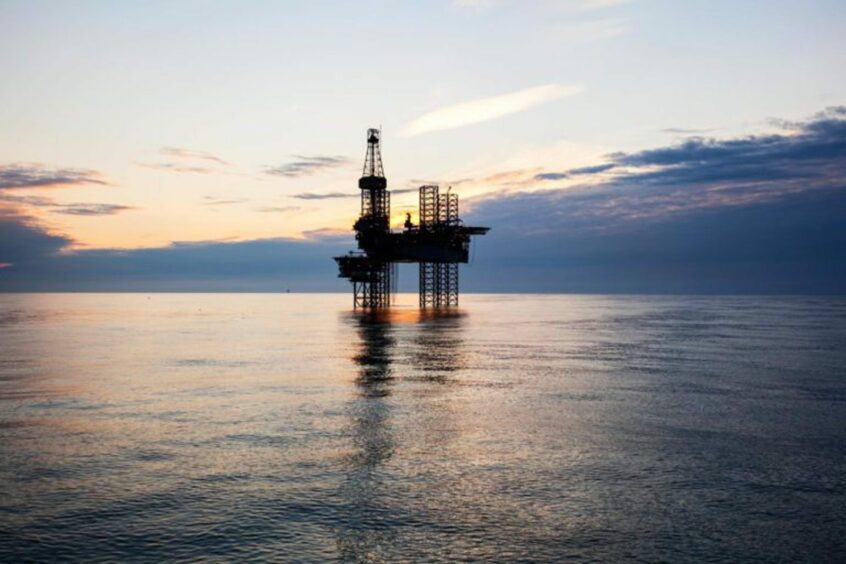 The North Sea regulator warned that not moving quickly enough on efforts to reduce North Sea upstream emissions is a "threat" to economic recovery as it consults the sector on new measures to speed progress.
It comes as the North Sea Transition Authority (NSTA) consults the sector on new plans to drive emissions reduction after it voiced concerns that "targets will be missed" without further action.
Launched last month, the draft "OGA Plan" sets out proposed new requirements for various aspects of upstream operations across four main areas: platform electrification and low-carbon power; inventory; investment and efficiency; and flaring and venting.
Yet asset operators have voiced "serious concerns" over the plan and warned this week that the shutdown of UK platforms could be "dramatically accelerated" by some of the proposals.
The regulator held its second public webinar on the draft plan on Monday, explaining the proposals in more detail and allowing sector representatives to ask questions and raise potential issues.
Attendees included representatives from government and other regulatory bodies such as the Department for Energy Security and Net Zero and OPRED, as well as asset operators, service and technology providers and renewable energy developers.
Addressing questions as to the impact of the proposals on the dual obligation to maximise economic recovery (MER), director of strategy Hedvig Ljungerud explained that NSTA's view of what is economically recoverable "includes societal carbon costs".
"We see the two now as going quite intensely hand in hand," she said.
"The only way to protect domestic production as long as we need it is to preserve the social licence to operate, which means continuing to reduce emissions.
"To some extent, the low-hanging fruit has been picked, so to speak, in that area. But if emissions reduction doesn't continue at quite a drastic rate, we think that in itself becomes a threat to MER, which is what we've set out."
Progress on reductions has been positive so far, with upstream CO2e output falling by around 23% between 2018 and 2022, but the regulator has voiced concerns over the path towards hitting a 50% reduction by the end of the decade.
Mandatory plans
The online event covered the four elements of the plan, with Q&A sessions on each.
On investment, the NSTA made clear that once enacted the plan would require every asset to have an Emissions Reduction Action Plan (ERAP) – an assessment which sets out all opportunities available for that asset to decarbonise.
NSTA director of operations Tom Wheeler said further updates would be made in due course as to what exactly should be contained in each plan but suggested it will set out what the strategies being investigated, when they might be undertaken, costs, and their expected impact.
Supply chain action plans for emissions reduction work will also be a likely requirement, though may not be appropriate for smaller-scale projects, staff suggested.
Electrification where 'reasonable'
On electrification – proposals for which have proved particularly controversial for operators – the NSTA reiterated that new developments brought online after 1 January 2030 must be fully electrified, and new tie-backs must be linked back to fully electrified hosts.
Meanwhile, new developments with a first oil or gas date before 1 January 2030 should "generally at a minimum come online electrification ready."
Mr Wheeler added: "What we're not saying is that every platform that is going to be around post-2030 must be electrified – we don't think that's economically sensible, we don't think that's the right thing to do and we don't want to leave vast volumes of oil and gas in the ground.
But he said everyone must assess "the possibility of electrification" and work with the regulator to plan accordingly.
"We will only insist on investment in electrification where effectively in our opinion…it is reasonable for us to require you to do so.
"If you decide not to electrify – and that's completely within your gift – then you should not expect us to be approving any more FDPs, FDPAs or indeed any other further discretionary consents on that platform going forward," he added.
However, it has also previously stated that its "central case" projection for North Sea emissions requires eight fully electrified assets by 2030 at a minimum.
That is not to say electrification is the only solution. Ms Ljungerud also made clear that other low-carbon power options were important and the regulator would "absolutely" consider other options such as synthetic fuels, albeit with some careful analysis.
Inventory, flaring and venting
On inventory – the profile and number of assets operating across the basin – the regulator suggests it will pay close attention to high-emissions intensity installations and their Cessation of Production (CoP) dates.
"Where GHG emissions intensity is 50% over the basin average, relevant persons must set their appropriate company CoP dates using societal carbon values," the consultation says.
Ms Ljungerud again stated during the webinar that other factors would also be considered when examining CoP dates, and asked for views from the sector on the 50% threshold and its usefulness as an indicator.
Reply in writing
In a statement on the draft plan last week an NSTA spokesperson told Energy Voice: "Bold action is vital for industry to reduce emissions and ensure the UK has a domestic supply of energy produced as cleanly as possible.
"Net zero and energy security go hand in hand. Industry maintaining its social licence to operate is fundamental to being in a position to maximise economic recovery."
The NSTA again urged anyone wishing to comment on the content of the consultation to do so in writing by the consultation closing date of 30 November.