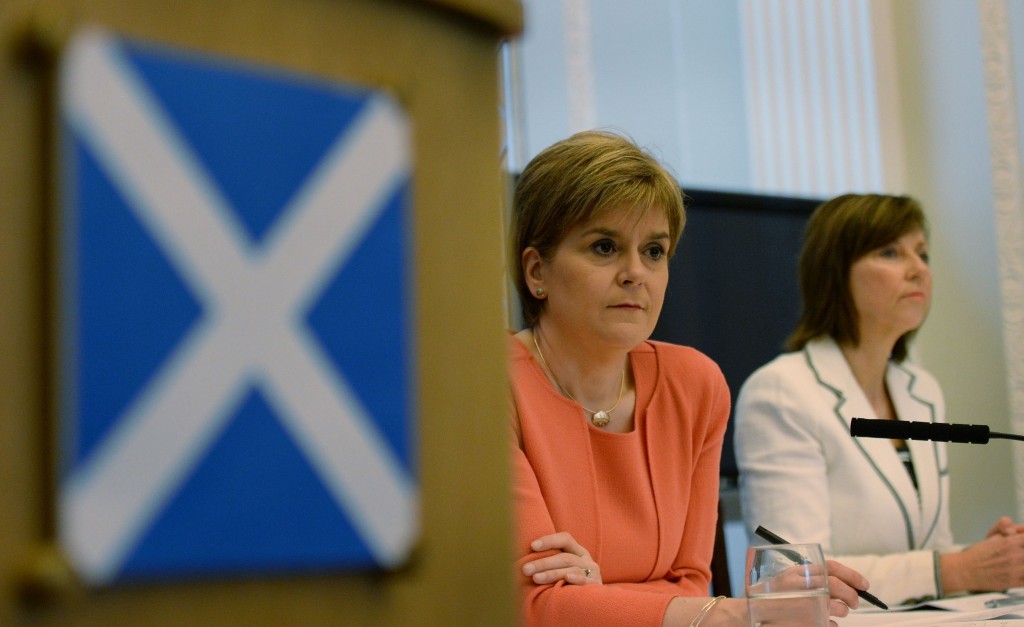 Nicola Sturgeon failed to hold a single meeting with her energy jobs chief for more than six months last year – despite at least 800 offshore workers being made redundant in that period.
The First Minister held no official discussion with Lena Wilson on spiralling North Sea job losses between May 28 and December 14.
Energy Minister Fergus Ewing also held no discussion with Dr Wilson – who chairs the Energy Jobs Taskforce – between June 22 and December 11, while Deputy First Minister John Swinney last met her on June 18.
From June to November last year hundreds of staff were lost from North Sea operations as firms announced widespread redundancies.
Records released to our sister paper, The Press and Journal, under freedom of information legislation also show that the Scottish Government has no idea if any out-of-work offshore employees have found new roles through the taskforce, which was launched to great fanfare at the beginning of last year.
Last night, the government insisted "ministers have received detailed briefing on the activities of the taskforce from both Dr Lena Wilson and officials on a regular basis".
But the Scottish Liberal Democrats said the SNP's claims to be supporting those out of work in the north-east were "completely unfounded", and referred to Nationalist MSP Dennis Robertson's claim last week that there was "no crisis" in the North Sea.
Lib Dem north-east MSP Alison McInnes, said: "Now we can see for ourselves just how superficial the commitment of SNP leaders to the industry is.
"The north-east is being completely forgotten about by central government and the first minister's claims she will support those working in oil and gas industry are proving completely unfounded."
Labour MSP Lewis Macdonald added: "The SNP didn't want to admit there was an oil jobs crisis for months because it was politically embarrassing for them.
"Now it turns out they were not keeping track of how many oil jobs their taskforce had protected or how many workers had found new work as a result.
"They would surely expect the Scottish Government to be able to give parliament updates on jobs lost and jobs saved."
According to the freedom of information response, the first minister held four meetings with Dr Wilson between January 12 and May 28, before meeting her in London on December 14.
The response also claims Ms Sturgeon was "regularly updated" by Dr Wilson on the progress of the taskforce "as part of other events and meetings they have attended together".
A Scottish Government spokesman insisted that the 18 meetings held between ministers and Dr Wilson only represented a small part of the administration's "engagement with the taskforce".
He added: "As well as the taskforce, Scottish ministers have wide-ranging and regular engagement with the sector, working with the industry to help it deal with the difficult conditions it faces at present and secure further investment.
"For example, in the past 12 months, the first minister attended the Oil and Gas UK conference in Aberdeen and held talks with Sinopec, PetroChina and CNOOC – three of the world's largest oil and gas companies and large investors in Scotland's offshore industry – during her China visit."
Recommended for you

The UK welcomes the third MP in charge of energy in 12 months