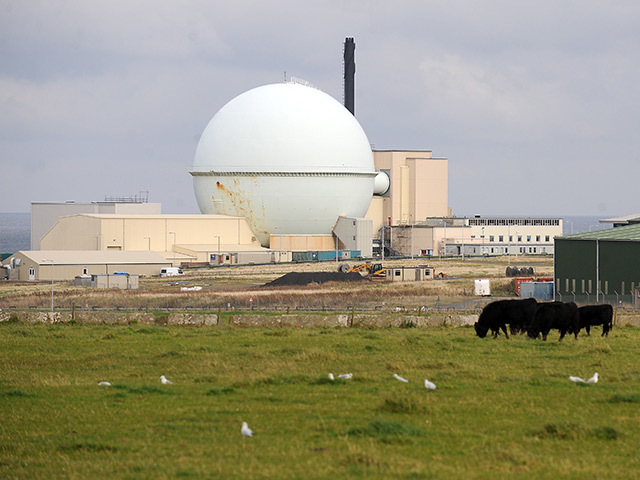 A north MSP has called for a "tangible" legacy to be left in Caithness from the pioneering decommissioning work being carried out at Dounreay.
Caithness, Sutherland and Ross representative Gail Ross wants the region to cement its place as a world leader in cleaning up nuclear plants.
She was speaking after the Press and Journal revealed this week that the £1.6billion decommissioning project at Dounreay is poised to enter its final phase.
Consultation events will be held next week ahead of a planning application being lodged for the third and last stage of the scheme in September.
To be carried out between 2018 and the early 2030s, the work will include decommissioning of the shaft and silo at the estate, the construction of a new "flask" facility and the retrieval of low level waste pits.
Buildings would then be demolished and site remediation and landscaping work would be carried out to restore the land to as close to its original state as possible.
At the end of the third phase the work would reach "Interim End State (IES)" – the point when the remaining nuclear fuel has been removed, all the redundant buildings have been cleaned out and the radioactive waste made safe for long-term storage or disposal.
Mrs Ross said it was important to maximise the opportunities that may emerge from carrying out one of Europe's most complex decommissioning projects.
"As we prepare to enter the final phase of decommissioning it is important to make sure that the workforce has the support and opportunities that they need for the future," she said.
"What we have in Dounreay is a highly skilled workforce which is pioneering decommissioning.
"They have created new methods that can be used in similar sites across the world and this is something they can rightly be proud of.
"So it is important that the people who possess such skills can be transferred into other industries in the area and that the support is there for them to so.
"We must also ensure that the socio-economic support continues at current levels."
The SNP MSP added: "Dounreay is a centre of excellence for decommissioning. Something tangible needs to be done to build upon this reputation so that people from around the world will continue to look to Dounreay to find out how to decommission for years to come."