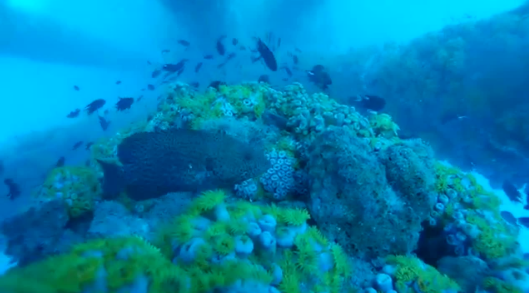 A UK decommissioning chief has said the rigs-to-reefs concept is a non-starter in British waters.
Rigs-to-reefs is the practice of converting decommissioned oil rigs and infrastructure into artificial reefs.
Wendy Kennedy, chief executive of the Offshore Petroleum Regulator for Environment and Decommissioning (Opred), said the term was "shorthand for huge cost savings".
But speaking at the Offshore Decommissioning Conference at the Fairmont Hotel in St Andrews, Ms Kennedy said: "We do not see rigs-to-reefs as an acceptable solution and no operators have come forward to us with that solution.
"It would not offer the savings some people think. By the time you have plugged and abandoned the wells and removed the topside, the majority of the overall cost has been accounted for.
"Then you need to monitor what you've left behind, so there is not much to be gained in terms of cost saving.
"In the Netherlands they have been experimenting with rigs-to-reefs projects, but have found that the method is actually more costly than removal.
"It's not part of our policy considerations."
Opred sits within the UK energy department and regulates the decommissioning of offshore oil and gas installations and pipelines.
Recommended for you

Ørsted trials rig-to-reef coral scheme for turbine foundations in Taiwan