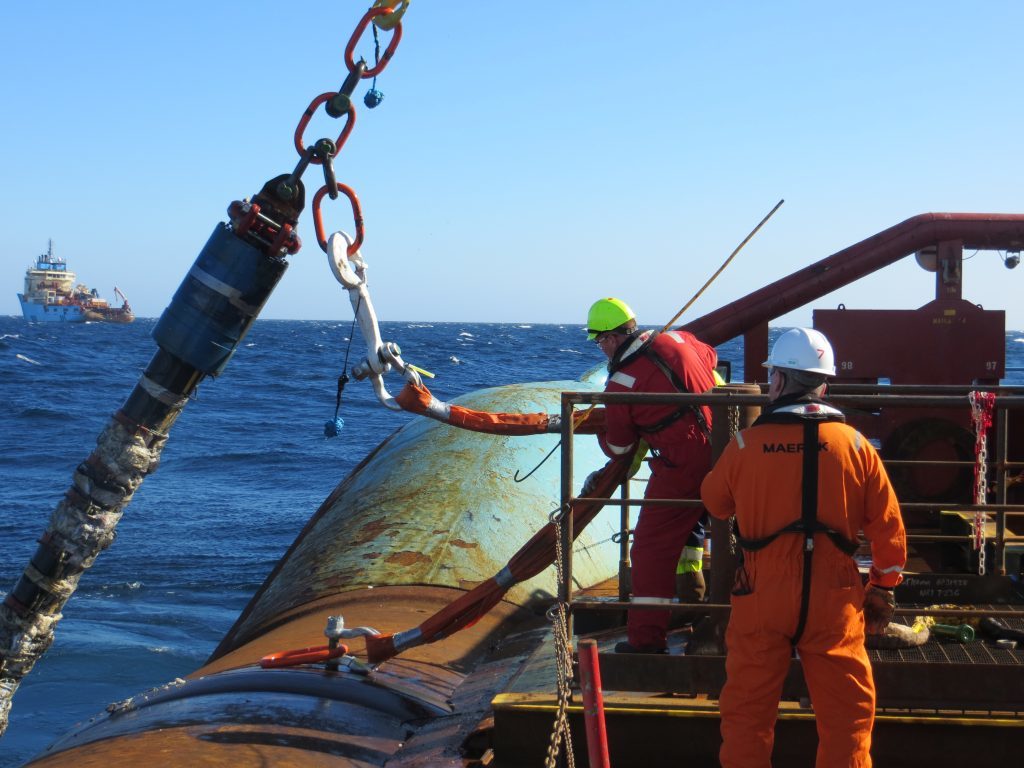 A multi-million pound centre tasked with making Aberdeen the focal point for oil and gas decommissioning expertise will be launched later this year.
The Oil and Gas Technology Centre (OGTC) and Aberdeen University are joining forces to establish the base at the Oceanlab facility in Newburgh, Aberdeenshire.
The Decommissioning Centre of Excellence is slated to open late in 2018 and will initially create 15 jobs.
Several million pounds will be invested in the facility and in the research and projects that take place there over nine years.
The UK continental shelf is one of the world's most mature oil and gas producing basins. About 100 platforms and 4,600miles of pipeline are expected to be removed from the North Sea over the next 10 years.
The Oil and Gas Authority estimates decommissioning costs will amount to £59billion by 2050, but has set a target of lowering that figure by 35% to £40billion.
The new centre will call on academia and industry to help develop skills and products which will lower the bill.
Industry chiefs also believe the facility can come up with pioneering technologies which will be in demand globally, making Scotland the top exporter of decommissioning know-how.
OGTC chief executive Colette Cohen said the centre would fundamentally change the way people think about decommissioning.
Ms Cohen also said attempts were under way to attract industry partners who want to co-invest in the venture.
Prof Mike Greaves, senior vice-principal at Aberdeen University said the partnership presented an "exciting opportunity" to build a world-class research and development facility in the north-east.
The university's Oceanlab base offers testing equipment, including indoor immersion tanks and a hyperbaric pressure vessel, for certifying and testing new technology.
UK Energy Minister Claire Perry described the centre as a great example of the Aberdeen City Region Deal supporting the oil and gas centre.
When OGTC was launched in Aberdeen in February 2017, it was given a £180million worth of city deal cash to invest in developing energy sector technology.
Scottish Energy Minister Paul Wheelhouse said decommissioning was "one of the biggest technical and operational challenges facing the North Sea".
Mr Wheelhouse said: "The creation of an industry led Decommissioning Centre of Excellence, where industry works in partnership with academia to tackle the current and future challenges, will help create the competitive advantage not only for the oil and gas industry, but for decommissioning challenges in the wider energy sector."
Oil industry doyen Sir Ian Wood said the centre would "help anchor a globally active supply chain with high value jobs in the region for the long term."
Recommended for you

UK government says lack of supply flexibility could leave gas system "exposed"