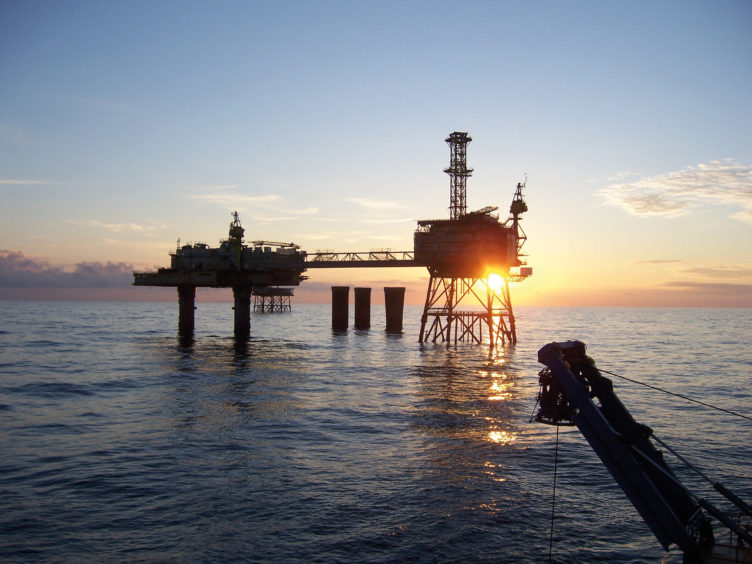 The decommissioning costs of oil and gas firms which have recently gone bankrupt or are in financial distress is near $15billion, according to new analysis from Boston Consulting Group (BCG).
The firm said the figure relates to companies hitting hard times over the last 12 months and warned of the risk that liabilities could "boomerang" onto their joint venture partners, past owners, and/or the government.
BCG issued a similar warning in January, saying the number of bankrupt operators had risen from 25 to 60 over the course of 2020.
Since then, more than $1.5billion of liabilities have, depending on local legislation, flown back to partner firms, former owners of oil and gas assets and/or the government.
In the UK, which has the greatest share of global decom costs over the next decade, legislation places obligations on these other companies if the current owner of an oil platform or field fails to meet its obligations.
The last five years have seen operators' attentions focussed on understanding their own decommissioning costs, but BCG said the exposure of their partners on assets also "demand intense scrutiny".
"It's a growing issue and one to which both operators and regulators may need to pay increasing attention", said report authors Martha Vasquez and Philip Whittaker of BCG.
"Oil and gas operators must also intensify their attention towards understanding the risks and potential changes in regulation in the basins where they operate."
A court case in 2019 saw the UK Brae area assets change hands to Taqa over concern around decommissioning liabilities and the previous operator's ability to bring costs down.
BCG gave the example of the Northern Endeavour in Australia, which, after a firm went bankrupt saw the $200m (AUS) bill at risk of going to taxpayers, leading to far stricter financial scrutiny rules for asset sales.
These regulations saw ExxonMobil abandon a $3bn (AUS) sale of assets in the Bass Strait between mainland Australia and Tasmania.
BCG said firms need to look at the financial security of their partners and the risks of being faced with "boomerang" costs.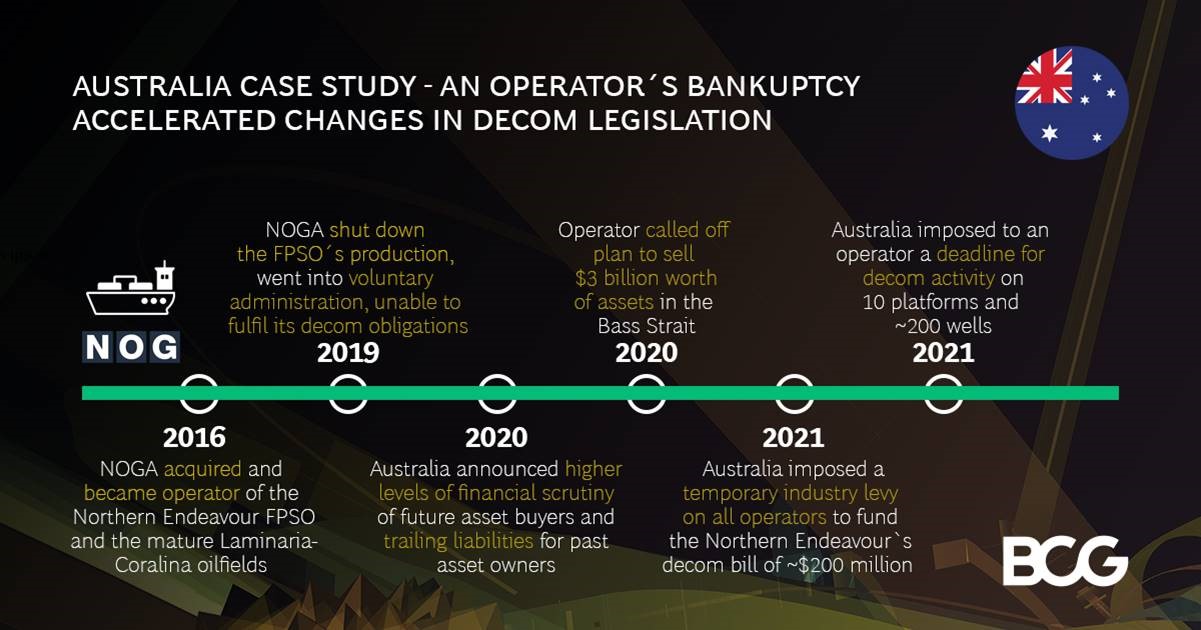 The industry recently saw a High Court case between Apache and ExxonMobil which, in a move which could bring further disputes, showed the firms who sell an asset in the UK may not be liable to decommission future phases of that field.
The report authors added: "Decommissioning liabilities remain one of the largest and least certain elements of many companies' balance sheets.
"The emergence of increasing boomerang and regulatory risk only intensifies the need for intense scrutiny and scenario-based planning."
Last year, BCG estimated that around $100bn (£80billion) is expected to be spent globally on decommissioning through to 2030, with more than a third in the UK (£26.6bn).
The firm said at the time that looming decom liabilities, which were rising beyond some companies' market capitalisations, presented major concerns "for the UK government, tax payers and previous owners of assets".
Recommended for you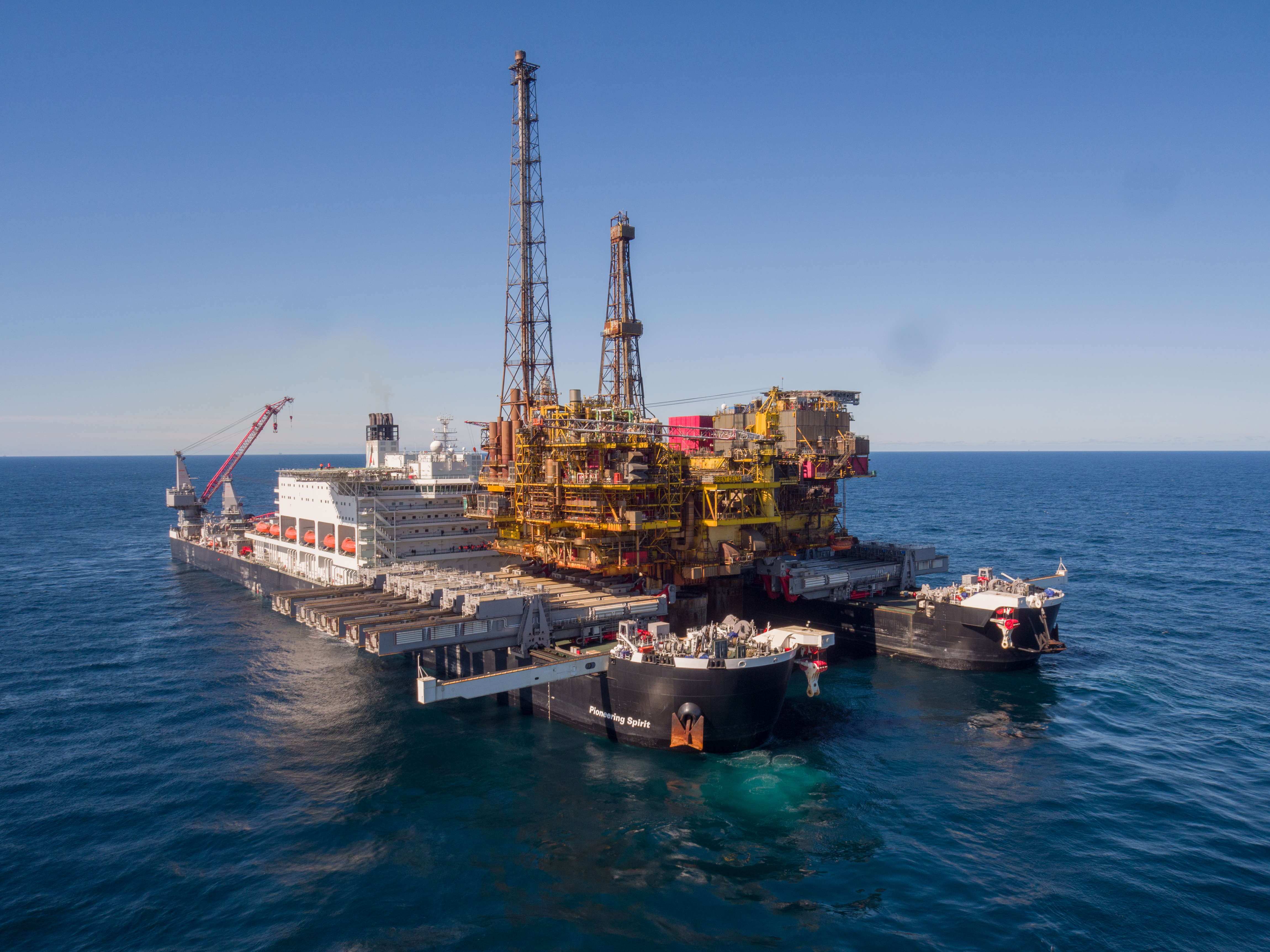 High oil price and windfall tax 'threaten' decommissioning targets, report warns